Apple Forgoes TV Sets, Focusing On Online Viewing Platform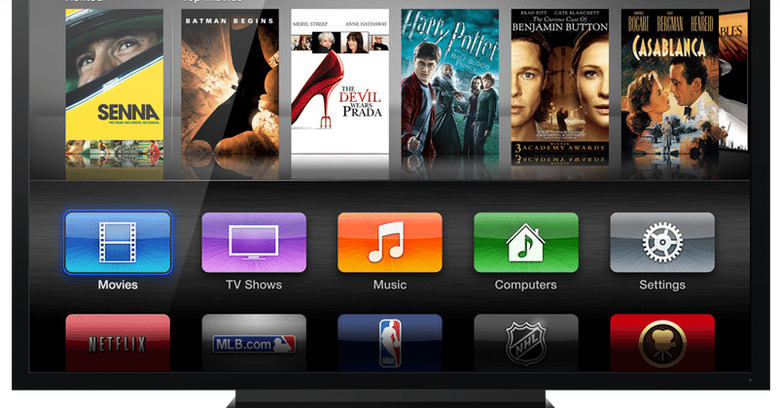 It looks like we're unlikely to see Apple branded television sets anytime soon. Apple CEO, Tim Cook, said back in 2013 that Apple had a "grand vision" for television, but the latest interpretation of that concept is that moving further away from actual TV sets and closer towards an online viewing platform.The television set market is already highly competitive, with Samsung leading the pack. Apple may be reticent to fight for ground in the saturated market when it can always the lead in new, emerging markets, like Apple Watch in the smartwatch market. According to the Wall Street Journal, Apple is gearing up to compete with a new online TV service.
The company reportedly wants to create bundles of TV channels that it can send to various Apple devices through the web. Apple plans to reveal the service at its June developer's conference, and debut the service this autumn. Now there are rumors that the service's public announcement may depend on whether Apple can seal the seal with content providers in time.
The service is rumored to have around 25 channels, and be anchored by big networks like ABC, Fox, and CBS. There is no word about the previously rumored live-streaming, similar to Dish Network's Sling TV.
Aside from programming, Apple is finally revamping its Apple TV set-top box and remote. These are the first big Apple TV changes since 2012. The system will feature a slimmer box, touchpad remote, and new software. The timely updates could create a nice way to view Apple's web TV service at home, although it seems like the focus of this service will be for mobile devices.