Apple facing lawsuit over 2011 Macbook Pro GPU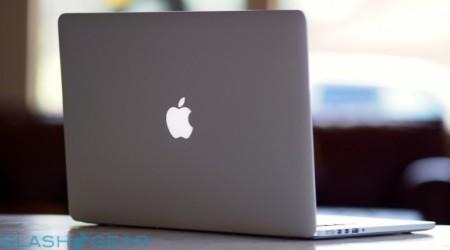 Apple makes beautiful products, but they're not perfect. A recent iPhone 5 button swap made that clear, and though it took longer than many would have liked for Apple to respond to the issue, they did. This time, they'll have no choice. A class-action lawsuit has been filed in Northern California, alleging Apple's 2011 Macbook Pro might be suffering from GPU issues Apple failed to acknowledge. The issue is said to affect both the 15-inch and 17-inch screen versions.
The issue is a possibly defective AMD GPU on Macbook Pros sold between February 2011 and May 2012. It seems the lead-free soldering caused a short in the circuitry, which also led to some funky screen issues. When tasked with things like video editing or high-definition video, the GPU reportedly seized up and caused striping across the screen.
According to the lawsuit, the lead-free soldering was used to comply with EU regulations. Comprised of tin and silver, lead-free solder may have developed "tin whiskers", which caused the short. Legal documents also claim lead-free soldering cracks under extreme temperature changes.
Some customers paid out of pocket to have their Macbooks repaired, which was often between $350 and $600.
The case only covers those affected in California and Florida.
Source: Whitfield Bryson & Mason
Via: PR Newswire