Apple Extends Trademark To Hand-Held Gaming Devices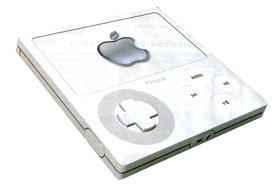 Last year we saw Apple dive head-first into a market that was altogether new to them. This year's MacWorld didn't have any big announcements that would have Apple venturing into another new market, but that may not be true for next year's event, or the year after. According to a new trademark filing, the Cupertino-based giant is considering a leap into the gaming market.
The ironic thing about this news is that gaming on a Mac is very limited. It's not that they aren't capable gaming machines, but there really aren't a lot of good titles out. Those that do make it over to the Mac are generally many months late making it there. So what exactly does the filing say? I thought you'd never ask. It extends the Apple trademark to the following:
Toys, games and playthings, namely, hand-held units for playing electronic games; hand-held units for playing video games; stand alone video game machines; electronic games other than those adapted for use with television receivers only; LCD game machines; electronic educational game machines; toys, namely battery-powered computer games.
I'm really not excited at the thought about a standalone GameBoy-like device from Apple. I think that between the DS and PSP, the mobile gaming market is doing rather well. What I would like to see is Apple to really focus on gaming for the Mac. Yes, we heard talk last year that they were stepping it up, but other than a few releases here and there it's been much of the same.
[via ArsTechnica]