Apple EarPods introduced as full earbuds refresh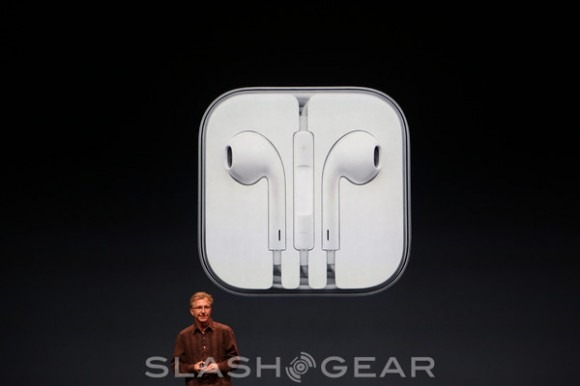 This week at the iPhone 5 event that also played host to several iPod bumps in the line, Apple showed off EarPods, the newest in earbud technology from the company that's also bringing a big iTunes refresh soon as well. These EarPods are made to "fit for everyone" and are, as Jony Ive says, "designed to direct sound into the ear." This set of listening devices is set to be offered by Apple as a standalone product but will also be in the package whenever you purchase any of the new devices shown off this week.
The EarPods will be in the package with your new iPhone 5, your iPod touch (refreshed this week), and your iPod nano (also refreshed this week.) EarPods will be available this week as a standalone product and will be packaged with each of the devices named as they're revealed in stores across the planet in the coming weeks. Check our Apple portal for more information on what was revealed this week and stay tuned to the SlashGear main news portal for more on all things Apple related and otherwise!
Also be sure to see a set of related posts in the timeline below that all have connections to the EarPods – they're all getting this lovely audio boost – whose full details will be revealed sooner than later – as they pop up!