Apple drops 180-day deadline for Complete My Album discount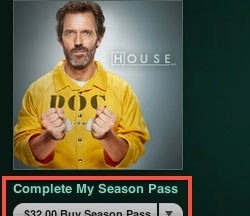 Apple has been offering the Complete My Album upgrade program for a while now. The program allowed you to upgrade at a discount to the full album of your favorite artist's latest works, after you purchased a few single tracks from the album, at a discount. The discounted price depended on how many of the individual tracks you had purchased.
The only catch was that you had only 180-days to purchase the Complete My Album upgrade to get the discounted rate. Apple has now published a new support document that outlines the service and offers FAQs for people to peruse. The interesting bit in the new FAQ is that the 180-day deadline is no longer included.
Strangely, the iTunes store terms and conditions still mention the 180-day deadline even though the new support page doesn't. Perhaps the terms and conditions will be updated later. Yesterday Apple unveiled the Complete My Season offering that allowed users who purchased single episodes of TV shows to upgrade to the entire season at a discount depending on how many episodes they purchased. It works just like the Complete My Album offering.
[via MacRumors]