Apple Doesn't Understand the Living Room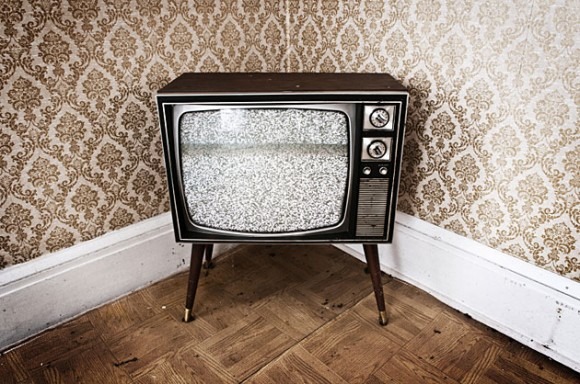 For Apple, the mobile market is a cash cow. The company's iPhone and iPad are proving to be the top mobile companions for people around the globe. Apple has sold over 100 million iPhones. Its iPad sales have hit 15 million. The company understands the mobile market and it knows how to capitalize on it.
But what about the living room? It has the Apple TV, sure, and the Mac mini is often times connected to an HDTV, but what else has Apple done to push the envelope in the living room? It still hasn't launched the long-rumored television we keep hearing about, and it seems that offering a game console — a hope for many Apple fans over the past few years — won't happen.
I fully realize that Apple can't be everything to every customer. It delivers computers, smartphones, tablets, personal media players, two operating systems, wireless routers, and much more. But I also realize that Apple is an entertainment company. It's about trying to give people more opportunity to enjoy their lives through technology. And it would only make sense if it doubled down on the living room.
Let's turn our attention to the Apple TV for a minute.
Prior to its announcement in September, rumors were running rampant over what the former "hobby" would offer. Folks thought it would deliver gaming, interface with DVRs, include Apple's App Store, and much more. They thought it would be a sizable update over its predecessor.
Instead, Apple offered a stripped-down alternative.
The second-generation Apple TV comes with the ability for users to stream Netflix content. It has Flickr and Internet radio. And it allows users to stream their music over their home network to their televisions. It offers movies and television shows, as well, but most would agree that it's slim pickings for now.
At that event in September, Steve Jobs said that Apple's research showed customers didn't want everything a company could pile into a device. They simply want the ability to consume the content they enjoy without the fuss that might come along with something like Google TV-based devices.
But by delivering the bare minimum, Apple did itself no favors. The company took the easy way out and pretended like it no longer views the living room as a hobby. The only issue is, the Apple TV is still a hobby. It's a device that lacks all the functionality we've come to expect from Apple — a company that typically prides itself on offering the best value for the cash. And at least so far, it leaves me wanting more.
So, what am I looking for? I want to see Apple improve the Apple TV by bringing its App Store to the platform. I'd also like to see some kind of gaming component come to the device, either through the App Store or as part of a more-capable platform.
And perhaps most importantly, I'd like to see Apple think beyond its set-top box and deliver products that try something new. I'm not sold on the possibility of Apple offering a groundbreaking television, but if it can surprise me, I'm all for it.
Simply put, I'm looking for Apple to be Apple. Right now, it's just like every other company in the living room; it's content to have a presence but not dominate.
That needs to end.
No single company can stake claim to the living room right now. Steve Jobs just needs to take advantage of that void and do something special.
But first, he needs to take the living room — and its revenue potential — seriously.