Apple ditching NVIDIA for AMD GPUs in Sandy Bridge MacBook Pros?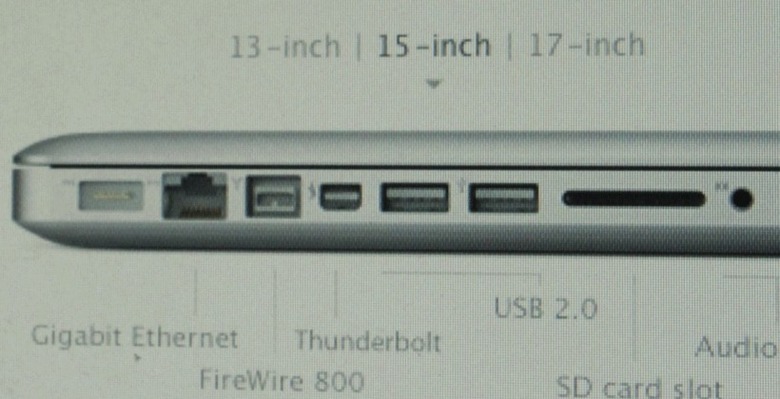 As speculated late last year, it's looking more likely that Apple has ditched NVIDIA's video chip technology for its imminent MacBook Pro refresh – expected to take place later today – and will instead use AMD's Radeon chipsets. According to CNET's sources, the new 15- and 17-inch MacBook Pro notebooks will pair AMD GPUs with Intel's integrated graphics on Sandy Bridge processors, intelligently switching between the two when extra visual grunt is required.
The 13-inch MacBook Pro, however, is expected to do without a discrete GPU option, instead relying solely on Sandy Bridge. While in the past, integrated graphics have been disappointing in their performance, with its latest generation of 2011 Core processors, Intel has significantly upped its game, and most 13-inch buyers shouldn't be at too great a disadvantage for the common tasks.
Other tidbits include Core i3, Core i5 and Core i7 options from Intel's range, and of course Apple Thunderbolt connectivity, using Intel Light Peak for high-speed interconnects. Thunderbolt is also believed to double as the new notebooks' display connector, and will be supplied with a Mini DisplayPort adapter in the box.