Apple developing 'adaptive streaming' audio format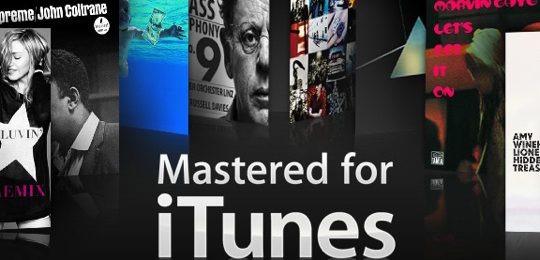 Apple is reportedly working on a new audio file format that would enable "adaptive streaming" of music accessed via the iCloud and iTunes Match. This feature will allow music quality to automatically adjust between high and low to accommodate the bandwidth or storage constraints of a user's portable device.
According to The Guardian, the new file format also means that users could get "high-definition" audio to their iPhones, iPads, or iPod Touch devices, instead of AAC. A user with low mobile internet bandwidth may only be able to access small file types, but those on a fast connection would be able to download or stream studio quality music.
An insider source claims that Apple has already asked a London studio to prepare audio files for the new streaming format, although it's not clear whether the files convert into AAC in real time or if Apple simply converts the master copies into several different types of formats for iTunes. The new format could be announced during the rumored iPad 3 event next week.