Apple Details Photo Stream As Its Own Social Network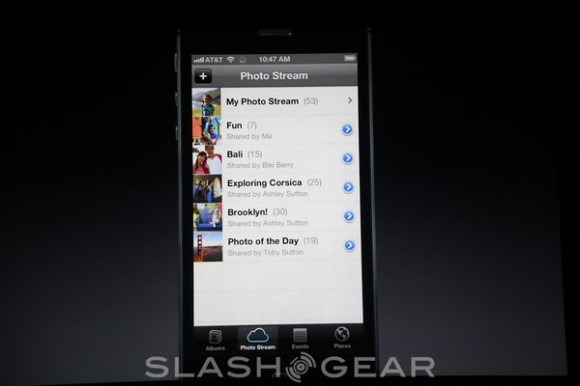 Apple first introduced Photo Stream back with the debut of iOS 6 and iCloud but today they showed us a little bit more about this social network in disguise. Yup, we said it. This is their new social network type photo sharing and commenting system called Photo Stream so check it out below.
Photo Stream with iCloud and iOS 6 on the iPhone 5 synchronizes your photos on all your devices, and now you can share those Photo Streams with friends. When your friends see new streams pop up, they can view and comment on them as well. You can follow all of your favorite friends just like Instagram. We heard a little on this before, but everything is getting official now.
That brand new improved and thinner 8 megapixel camera will be snapping away some quality photos for both you Instagram users, and soon you Photo Stream users. Photo Streams will be accessible from iOS devices, Aperture, as well as PC's and Mac's. We have a feeling Android smartphones won't be able to enjoy or follow these streams — which makes sense. I'm sure we'll be learning more about Photo Streams as things continue and we have a feeling Apple has big plans for this "social" feature.