Apple designer selling replicas of Macintosh pirate flag for $1,900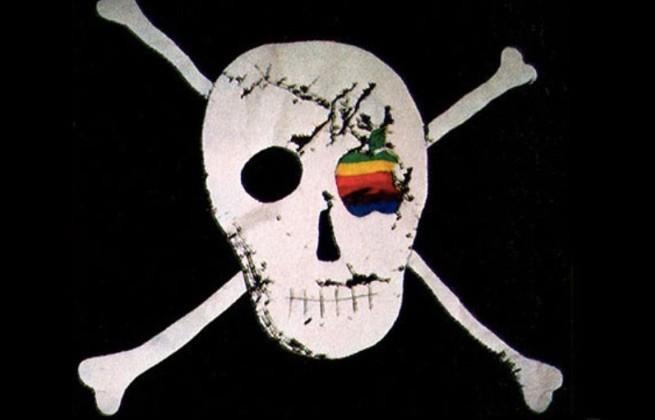 Now's your chance to snag a real piece of historic Macintosh memorabilia. Well, a replica anyway, but it's still from the original artist! Oh, and it'll cost you $1,900. But it makes a better gift than another iPhone case or iPad cover.
Back in the infancy of Apple, Steve Jobs once said, "It's better to be a pirate than join the navy," which to led to the inspiration for a flag to hang in their new office building in 1983. Macintosh programmer Steve Capps sewed a piece of black fabric into a flag, and asked designer Susan Kare to paint a while skull and crossbones in the middle. She did just that, adding an eye-patch in the shape of the traditional, rainbow-colored Apple logo.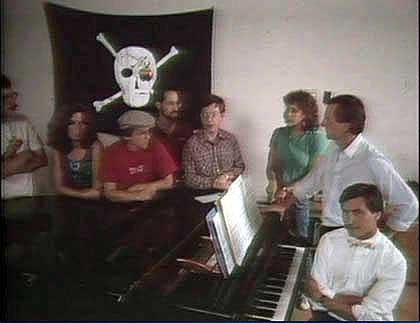 Now, this certainly isn't the original flag, as that was said to have disappeared after hanging in the office for over a year. But they are hand-painted by Kare herself, meant as a piece of artwork in homage to the original. And don't forget, Kare is an important part of the Macintosh's history as well, for she was responsible for designing all the original icons and fonts used in the operating system.
Buyers have two options for the size of their flag; 3 feet by 5 feet for $1,900, or 4 feet by 6 feet for $2,500. It's a steep price, but they are signed by Kare as well, and it's not often that you can a reproduction of such a piece of memorabilia made by the original artist.
VIA Apple Insider
SOURCE Susan Kare