Apple dangles 10% bonus for adding funds to Apple ID account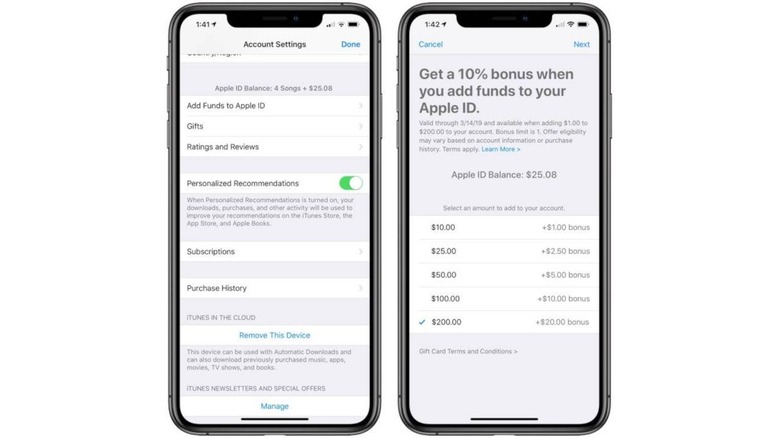 Almost everyone is a sucker for bonuses. After all, who would refuse getting more for less, especially if there are no strings attached? That's pretty the proposition that Apple is making to its customers and fans when they add funds to their Apple ID account. Whatever you add, Apple will give you 10% more so you can buy more apps, more music, and more videos to your library.
That's pretty much all that you have to do and it's almost too good to be true. Just head over to your Apple ID account on the iPhone Settings app and select Add Fund to Apple ID. That takes you to another page that shows that same offer and perhaps the only catch to this promo.
You can't add any arbitrary amount and must only select from Apple's limited list, starting at $10 all the way to $200. That does make calculating the bonus amount easier but touch luck on adding $75 in one go.
The other obvious catch is that it might not be available in all markets and definitely not forever. In the US, it'll only last until March 14. MacRumors reports that Germany strangely gets a 15% bonus instead. The UK and Canada, however, seem to have not been invited.