Apple credits record revenue to iPhone and wearables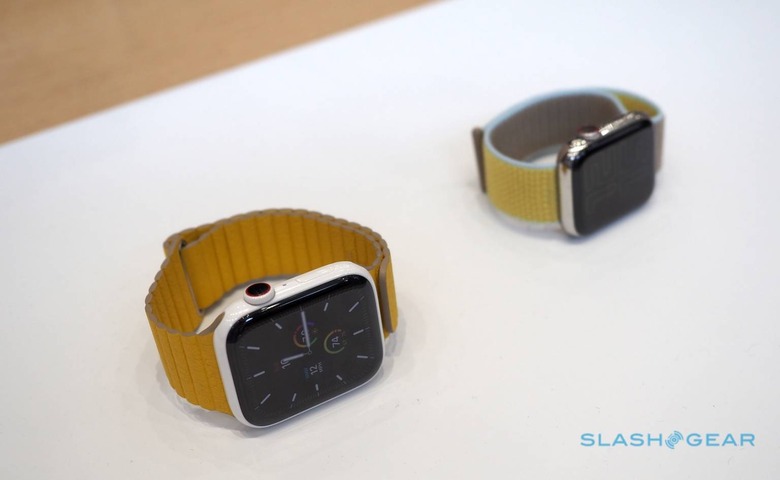 Apple has announced its financial results for its first fiscal quarter of 2020. As has been the case for the company, Apple experienced new record-breaking revenue during its most recent quarter with the iPhone and Apple Watch leading the pack. In the quarter ended on December 28, 2019, Apple raked in $91.8 billion in quarterly revenue, a 9-percent increase over the same quarter last year.
At $91.8 billion, Q1 2020 has set a new all-time record for Apple which is also boasting an all-new record of $4.99 quarterly earnings per diluted share (a 19-percent increase, in case you were wondering). According to the company, the majority of the quarter's revenue came from international sales at 61-percent.
The iPhone 11 and iPhone 11 Pro smartphones, as well as the company's Services and Wearables segment, were credited with driving the holiday quarter's record-setting success. In a statement, Apple CEO Tim Cook said:
During the holiday quarter our active installed base of devices grew in each of our geographic segments and has now reached over 1.5 billion. We see this as a powerful testament to the satisfaction, engagement and loyalty of our customers — and a great driver of our growth across the board.
Looking forward to the company's next fiscal quarter, Apple expects that it will pull in revenue of $63 to $67 billion with a gross margin between 38-percent and 39-percent. Operating expenses are expected to fall between $9.6 billion and $9.7 billion in the fiscal second quarter of 2020. Overall, Apple CFO Luca Maestri said the company experienced 'very strong business performance' during its first quarter.