Apple chomping away at Android in Europe and China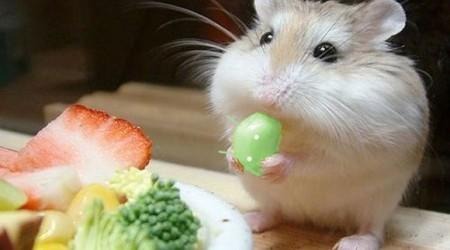 Over the past three months of 2015, ending in March, iOS has reached a 20.3% share amongst users in Europe's five largest countries. This includes Great Britain, Germany, France, Italy, and Spain. This information comes from a Q1 report from Kantar Worldpanel's ComTech, who suggest Android still commands a 68.4% share in this collection of countries, it's fallen 3.1 percentage points year-over-year. Meanwhile Apple's iOS has risen 1.8 points – as has Windows Phone. The rest of the smartphone market (other than these three operating systems on phones), has fallen by a half a percentage point. Again, this is compared to last year during these same three months, in the first quarter of the year.
China is also a place where Apple's iOS is spreading at an extraordinary rate. There you'll see iOS at a 26.1% share where last year Apple held a 17.9% share. They've clearly brought some heat with the release of the iPhone 6 and iPhone 6 Plus over the past several months.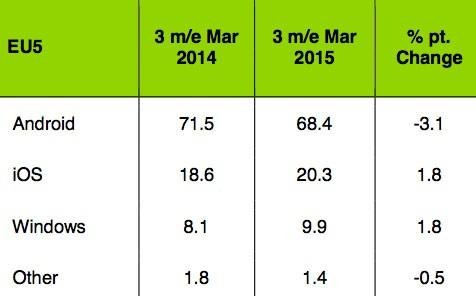 Above: the five largest countries in Europe.Below: China.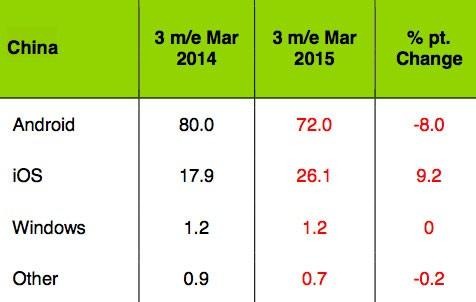 Meanwhile Android sat at an 80% share in China in Q1 of 2014 while it's fallen to a 72% share here in Q1 of 2015.
While Android's fallen 8%, iOS has grown 8.2%. Windows Phone neither grew nor fell, while all other smartphone operating systems fell by 0.2%.
If that's not Apple grabbing Android share directly, I don't know what is.
Meanwhile iOS share has fallen by more than a percentage point in 2 countries. One is Japan, the other is France. In France, Apple fell 4% year-over-year from a 23.4% share to a 19.4% share. Android also fell by 0.6%, as did all other smartphone operating systems (by 1.2%) but Windows Phone.
There, in France, Windows Phone's share grew by 5.8%. As all other groups fell, Windows Phone grew in France.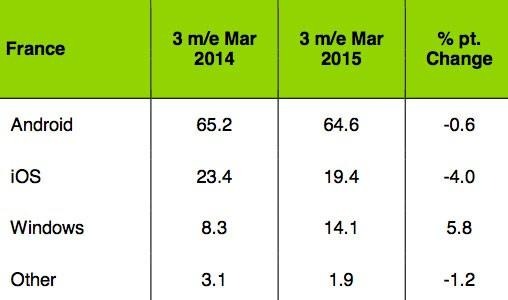 Japan also had iOS falling, from 57.6% share to 45.1% share for a 12.5% loss year-over-year. Meanwhile Android grew in Japan by 10.2% from 42.1% to 52.3%.
So Windows Phone did something right in France over the past year while iOS did something right everywhere else.
Save the United States, where everything basically stayed the same.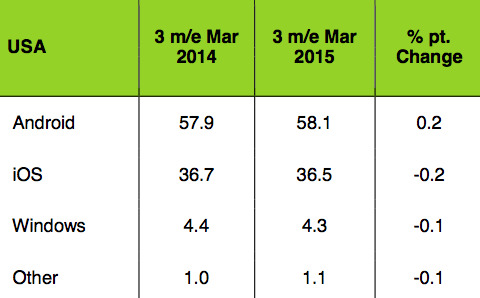 Basically.
Information in this article is derived from Kantar Worldpanel's ComTech global consumer panel tracks the purchasing of phones, mobile phone bills and airtime, sources of purchase, and phone usage through a series of interviews with citizens of planet Earth. They do these studies over a period of 3 months, creating quarterly reports based on "over one million interviews per year in Europe alone."