Apple chip order sends Samsung stock toppling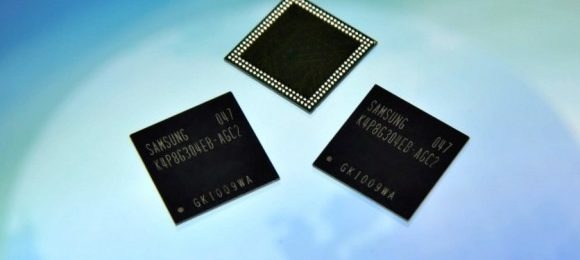 This week Samsung Electronics Co has seen a massive dip in stock prices, $10 billion being knocked off their market value as Apple places chip orders with Elpida. The "troubled" Japanese chipmaker Elpida is a rival of Samsung and as Apple places a massive order for DRAM (dynamic random access memory) hardware, this move hits shares of not just Samsung, but Apple chip supplier SK hynix as well. Choi Do-yeon, an analyst at LIG Investment & Securities noted that "It looks like Apple doesn't want to see Samsung and hynix dominate the chip market. Apple wants to maintain its bargaining power by keeping Elpida running."
This news once again proves the power of Apple in the global market, Samsung's stock price falling regardless of if the Apple purchase of chips from any alternate company does end up being completely legitimate and true. As Apple's force in the market continues its drive into the future, even a tip such as this can topple companies across the globe, with Samsung this week seeing its biggest daily fall in nearly four years. Currently Samsung is the world's largest DRAM maker, Rueter's reporting that they've had a tumble down 6.2 percent to a 9-week low of 1.23 million won – that being essentially equal to $1,000 USD.
Samsung has provided DRAM for several of Apple's largest selling mobile devices in recent history, this move a very possible tip towards the a future in which Apple is completely Samsung independent. No word yet on whether this DRAM purchase will affect how the next-generation iPhone 5 or iPad of 2013 will be running, with neither Samsung nor Apple available for comment on the situation as of yet. Stay tuned!
[via Rueters]