Apple CEO paves lobbying path on Capitol Hill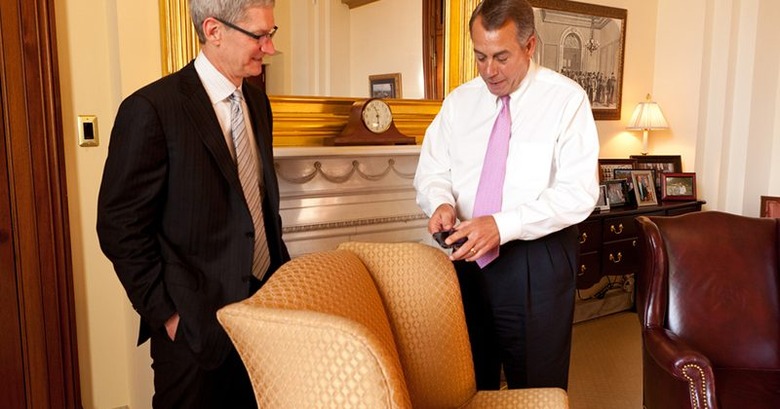 The CEO of Apple, Tim Cook, is said to have met with Congressmen on Capitol Hill last Tuesday that could signal a change in the company's approach to lawmaking access. CNN Money reports that Cook met with several senior Congress officials from both parties, a change in pace from the usual policy for the company. Cook's visit, however, sends a signal to representatives in Congress that they have access to the CEO if needs be.
Cook sat down with John Boehner, Harry Reid, and Mitch McConnell, although the talks were reportedly introductory and didn't touch on Apple's current issues regarding ebook pricing, patent issues, or tax rates. Aides say that the meetings simply introduced Cook to the representatives, and briefly touched on the state of the economy in the United States as well as the current job situation.
One aide describes the meetings as an "act of opening up a line of communication," and that it was a "first step in what hopefully will be a growing relationship. They didn't become best buds in one meeting." An industry source talking to CNN says that Cook has a "strong interest" in policy issues, unlike Steve Jobs, and "recognizes the role an engaged CEO can play in making a difference on those policy priorities."