Apple, Carl Zeiss tipped to be working on AR glasses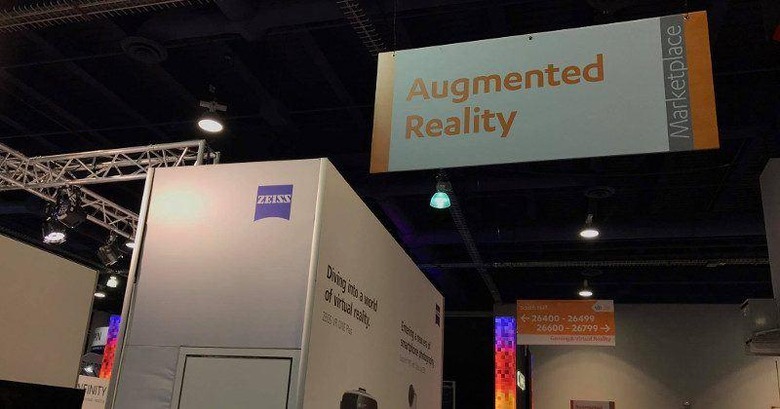 Cars, AI assistants, and mixed reality. Those seem to be the major thrusts of tech companies of late, and Apple is no exception. But, as typical of the Cupertino-based company, it keeps its major projects under wraps, dropping hints here and there for fans to chew on. Thanks to renowned blogger Robert Scoble, we have confirmation about Apple's next major endeavor. Well, third-party confirmation, of course. After grilling an unsuspecting Carl Zeiss AG employee, Scoble says that the two companies are indeed working on a pair of smartglasses that will become Apple's first and formal entry into the augmented reality market.
Apple, or at least CEO Tim Cook, made it no secret that it was interested in the technology. Cook admitted as much in an interview at the height of the Pokemon Go craze. Unlike HTC, Google, Facebook/Oculus, and Samsung, however, Apple seems to lean more towards the mixed reality that the likes of Microsoft, Meta, and Magic Leap are pushing for. And it has apparently found a willing partner.
Scoble's discovery comes after he noticed a Zeiss booth at CES in the augmented reality area. The strange thing about that was that Zeiss didn't have any AR product to show off. A Zeiss employee later "confirmed" that a partnership was forged between the two companies there.
Just as interesting is the tip that said product would actually be revealed this year. While it was known that Apple had its eyes on the AR market, it was speculated that its first device won't be out until 2018. Now it seems that Apple is rushing it out instead.
Even if you give credence to this new development, a lot of pieces in the puzzle still remain unknown. Carl Zeiss is a name best known for optics and lenses, but it will take more than that to develop a full-fledged AR eyewear. And there hasn't been any clue on the software side about how Apple plans to implement its mixed reality interface.
SOURCE: Robert Scoble