Apple Card Release Date Might Be Right Around The Corner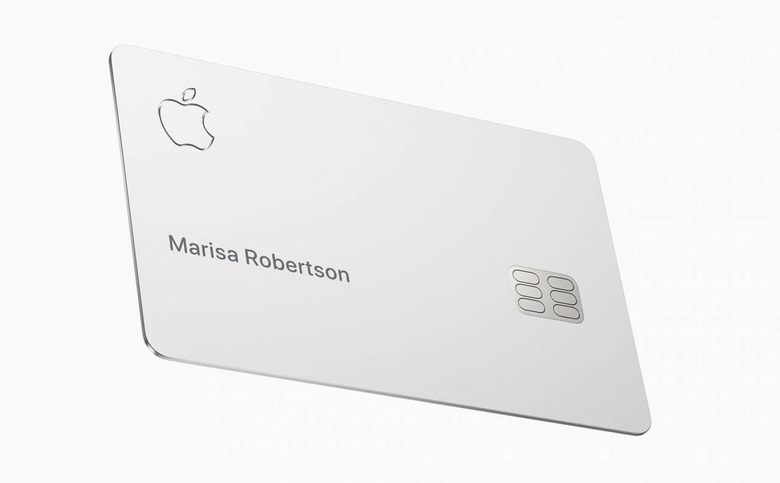 Back in March, Apple surprised us all when it announced that it would be getting into the personal finance game. The company has teamed up with Goldman Sachs to create the Apple Card, a credit card that features deep integration with iPhone and Apple Wallet as one of its big selling points. At the time, Apple only said that the card would be available at some point this summer, but today, a new report is claiming that launch might be just around the corner.
Apple, in fact, may be gearing up to launch the credit card within the first half of August, if a new report from Bloomberg is accurate. Bloomberg spoke to an anonymous source familiar with Apple's plans, and that source indicated that Apple and Goldman are indeed on track to meet their previously-announced summer deadline.
That's at least somewhat impressive because the Apple Card has hit a few roadblocks on its path to release. Bloomberg's report also claims that back in May, "Apple expressed concern with the underlying technology Goldman Sachs had developed to power the credit card," again citing anonymous sources. Though Apple asked for changes in that instance, it doesn't seem like they were big enough to warrant delaying the card beyond its original summer release window.
While Apple will ship physical credit cards to those who are approved for an Apple Card, the company's intention is that most transactions will happen through Apple Pay, with the card itself being managed through Apple Wallet. The card, it seems, is only really there for times when a vendor doesn't accept Apple Pay, and Apple is offering 2% cash back on Apple Pay purchases while only offering 1% cash back on physical card purchases.
So, assuming Bloomberg's source is accurate, it may not be long before the Apple Card is in the hands of consumers. We'll keep an eye out for more information on that front, but if Apple is indeed targeting an early August launch date, we should hear more concrete details soon.