Apple blasts Siri class-action: Gold-diggers with unfair expectations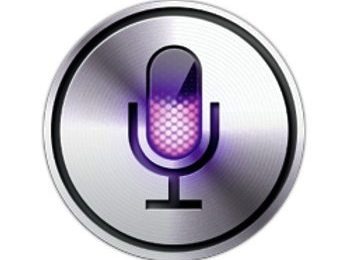 Apple has fired back at iPhone 4S users who joined a class-action suit accusing the company of deceptive advertising around Siri's capabilities, arguing the complainers are simply out to make money. In a freshly filed motion to dismiss the suit, Apple suggests that rather than having legitimate issues with the accuracy of the "beta" virtual personal assistant system on the iPhone, those taking part in the class-action motion can only give vague indications of how Siri has let them down.
"They offer only general descriptions of Apple's advertisements, incomplete summaries of Apple's website materials, and vague descriptions of their alleged – and highly individualized – disappointment with Siri" Apple argues. Even if they did have a problem, the Cupertino company's lawyers continue, they didn't take the obvious route of seeking a refund:
"Tellingly, although Plaintiffs claim they became dissatisfied with Siri's performance "soon after" purchasing their iPhones, they made no attempt to avail themselves of Apple's 30-day return policy or one-year warranty—which remains in effect. Instead, they seek to take an alleged personal grievance about the purported performance of a popular product and turn it into a nationwide class action under California's consumer protection statutes. The Complaint does not come close to meeting the heavy burden necessary to sustain such claims" Apple Motion to Dismiss
Apple has retained Gibson Dunn & Crutcher LLP to fight the suit, and they haven't been slow to pick holes in it. Two of the named plaintiffs aren't in California and didn't buy their iPhone 4S there, the lawyers point out, making them ineligible for inclusion, and the rest have cherry-picked specific elements of Apple's Siri claims without mentioning the "beta" branding, among other things.
The main thrust of Apple's argument is that those complaining about Siri either fail to identify specific issues they're having, or are citing problems with functionality that was never promised in the first place. The legal team for the class-action participants is yet to comment on Apple's response.
[via Law Blog]