Apple Black Friday 2018 deals include MacBook Pro, iPad and more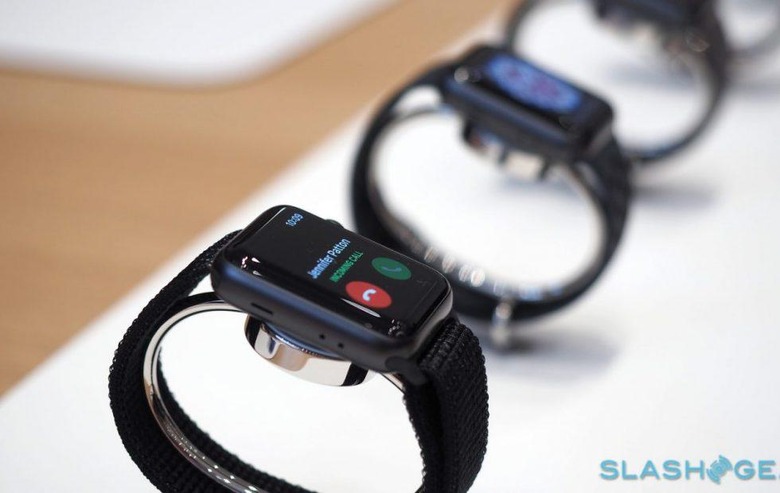 Black Friday is still weeks away but deals are going live now. Best Buy has just launched its Black Friday 2018 deals for Apple products, including the latest and great MacBook Pro, select iPad models, and more. The deals aren't terribly substantial at this time, but buyers can expect up to $250 off certain models.READ: Apple Watch Series 3 with LTE hands-on
The deals are listed as part of Best Buy's Black Friday 2018 offerings, which include more than just Apple products, of course. As far as Apple goes, Best Buy have a couple notable absences: there are no iPhone models at all and the newly unveiled iPad Pros aren't available.
The retailer is offering the new MacBook Pro, as well as the previously released 10.5-inch iPad Pro (Note: not the new one), as well as the Apple Watch Series 3. The MacBook Pro is offered at $150 to $250 off the regular price, depending on which model the customer buys. The $2,399.99 USD MacBook Pro model offered, for example, is discounted to $2,149.99 USD under the deal.
Joining that is the iPad Pro 10.5" with $125 and $150 discounts, depending on whether the customer gets the 64GB or 256GB model. Don't need a pro model? Best Buy is also offering the newest regular iPad at $100 off the 128GB model (making it $329.99 USD instead of $429.99 USD).
Finally, Best Buy is also offering the Apple Watch Series 3, the older version of Apple's wearable. The watch is discounted by $50 USD for various versions, including the GPS + Cellular models, Nike+, and more. The price varies based on model but starts at $229 USD with a $16.45/month option.
The full list of Best Buy Apple Black Friday 2018 deals can be found here.