Apple Arcade gets Cartoon Network's Steven Universe mobile game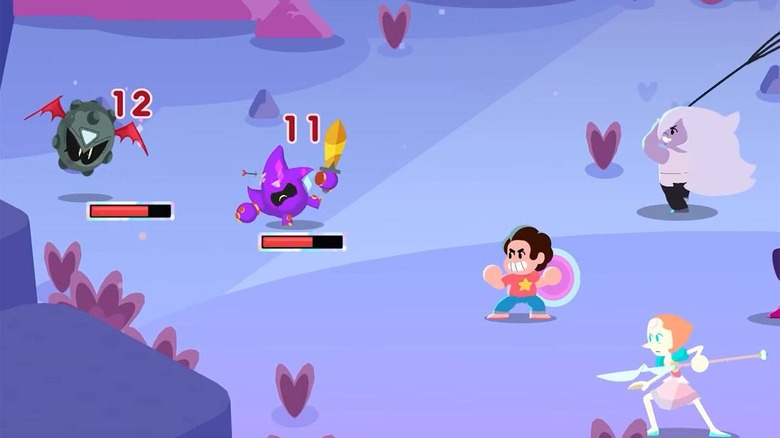 Steven Universe, the hit children's show from Cartoon Network, was brought to mobile as the game Steve Universe: Unleash the Light. The game was first announced as an upcoming title for Apple Arcade back in September. Fast-forward to this week and the game is finally available to download and play...assuming you have an Apple Arcade subscription and an Apple device, of course.Steven Universe: Unleash the Light was officially released on Apple Arcade on Monday. Players are given the option to play as one of a number of iconic game characters, including Pearl, Steven, Lapis Lazuli, Bismuth, and Amethyst. The show's cast joined the game to voice the characters.
The game tasks players with taking on two new Prism Gems called Pyrope and Demantoid. The launch trailer above gives players a look at actual gameplay, as well as general details about its overall storyline. As expected, the Gems are threatening the game world's peace, forcing players to fight to protect it.
Cartoon Network's mobile game is the latest to join Apple Arcade, the company's mobile gaming subscription service. With this, players pay $4.99/month to get access to dozens of games, a number of which are exclusives, without any advertisements or microtransactions.
As with other games on Apple Arcade, players can access Steven Universe: Unleash the Light on the iPhone, iPad, and Mac computers. The game is free to download and to play for as long as the user remains an Apple Arcade subscriber.