Apple App Store gets Food and Drink category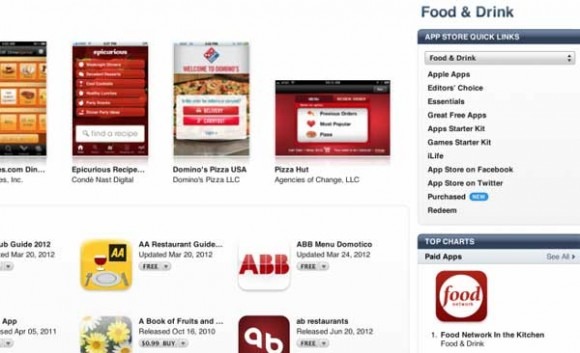 If you're the foodie sort who also has an iPhone, the App Store has a new category that you will want to check out. Apple has officially added a new Food and Drink category that is live and packed with apps for you to check out. The section will naturally be where you'll find apps from restaurants and recipe apps among other things.
The new section has almost 3000 apps covering drinks, recipes, cooking, and more. The Food and Drink section doesn't have apps for things like dining, shopping, or coupons. In this section, you'll run across applications for some of your favorite restaurants such as Starbucks, Pizza Hut, Fridays, and a lot more.
There also apps for finding restaurants and bars close to you. Interestingly, there also apps for things such as calculating tips and drinking games within the section. You can hit the App Store and check them out right now.
[via 9to5 Mac]