Apple App Store far more paid-app friendly than Android Market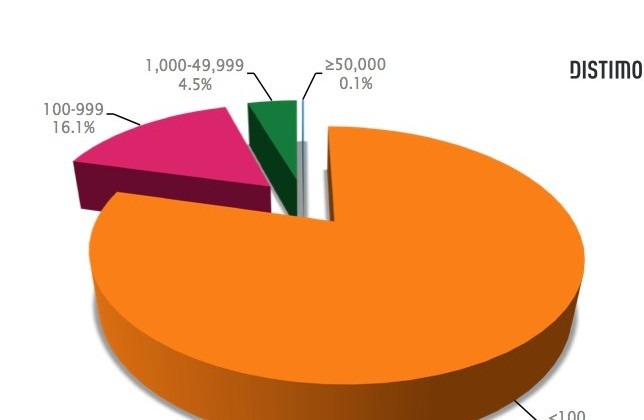 Developers looking to sell paid apps will likely find richer pickings in the iOS App Store rather than the Android Market, according to research firm Distimo, which has discovered that around 80-percent of paid titles for Android devices are only downloaded less than 100 times. Meanwhile, only two paid Android apps have been downloaded more than 500,000 times worldwide since the Android Market launched, versus six paid iOS apps breaking that milestone over the past two months in the US alone.
When only games are considered, five titles from the Android Market have passed the 250,000 download mark, to date, while ten iOS titles achieved the same milestone, in the US, in the past two months. Only 20-percent of free Android apps have failed to break the 100 downloads barrier, Distimo found. Google Maps is the only app to have been downloaded more than 50,000,000 times on Android.
"These figures reveal how challenging it is for Android developers to monetize applications in the Google Android Market using a one-off fee monetization model" Distimo conclude, pointing to apps like Angry Birds which offer free, ad-supported games for Android and ad-free paid apps on all other platforms. Adding to the stagnancy of downloads is the seldom-changing top charts in the Android Market, with Google's policy of taking long-term performance into consideration meaning that the rankings are generally the same every time users check them.
In contrast, Apple's charts feature around twice as many free apps in the same period, giving more titles the opportunity to grab attention-share. You can download the full Distimo report here [free registration required]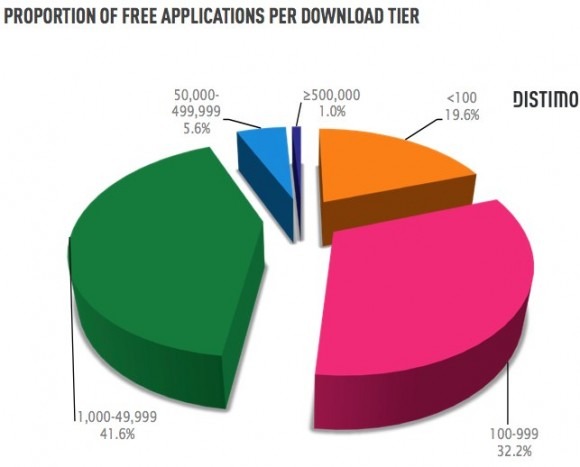 [via Android Community]