Apple Aperture photo editing app won't work after macOS Mojave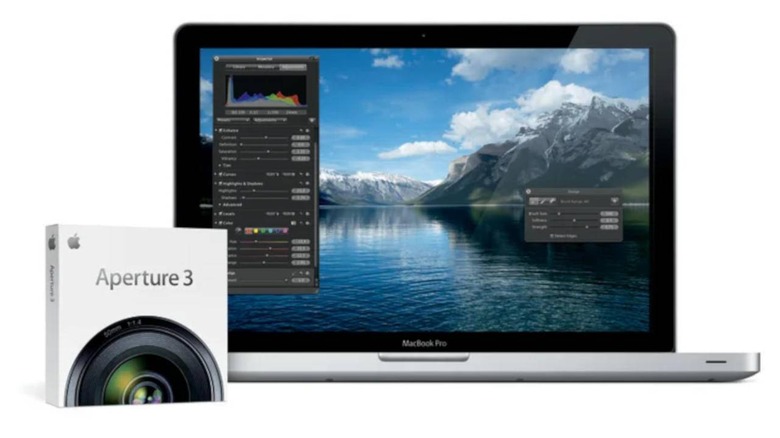 Apple has a track record of supporting older hardware and software far longer than its peers but even the mighty Cupertino-based company can't always make magic happen. Half a decade ago, it announced that its rather popular photo editing software, Aperture, would no longer see any action. Now it is sounding the death knell, warning its still-existing faithful users that the program will no longer work in future versions of macOS, starting with the one launching this year.
Aperture had a lot going for it and, back when it still existed, it didn't have much competition. Aside from being an Apple product, it offered users non-destructive photo editing with all the bells and hassles of larger, professional programs. In 2014, however, Apple announced it stopped developing the app and even removed it from its Mac App Store. Its stand-in replacement, Photos, didn't offer as much power so some users stuck with the aging program after all these years.
Unfortunately, Apple now warns that, due to technical reasons, Aperture will no longer work on macOS versions after macOS 10.14 Mojave. It doesn't name those technical reasons but it could very well be related to the switch to an all 64-bit system. It will sadden Aperture fans that Apple didn't deem the program worthy of an update and just killed it instead.
Apple is offering two paths moving forward for Aperture users, though neither will probably satisfy them. One is to use the less powerful Photos app while the other is to subscribe to Adobe CC for Lightroom. In both cases, the migration won't be perfect and will leave some pieces of data incompatible.
Of course, Aperture users won't have much of a choice if they plan on updating to macOS 10.15 or any other future macOS release. They could hold out for as long as they could but it might be more beneficial to spend that time migrating their data and their workflows to something more supported.