Apple: Another Reason To Stop Answering Your iPhone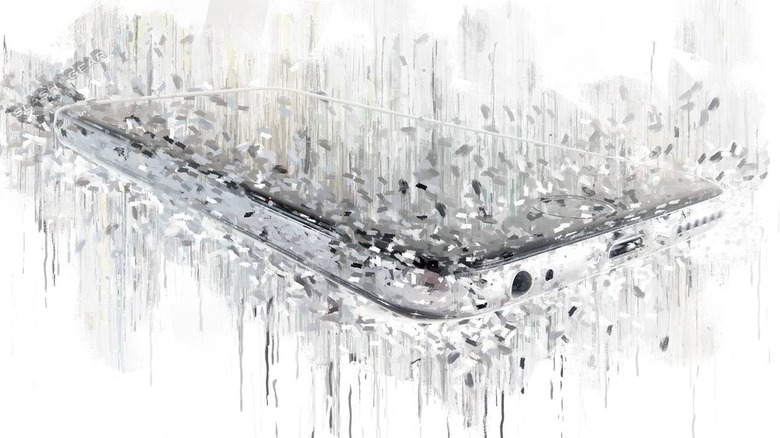 A warning was sent to some Apple device users this week about an "Apple" spoofer. The malicious party's been out in the wild for a while, now, but it's only just recently that they've become so prevalent, they've caught the attention of Apple itself. It all begins with a phone call to your iPhone.
Before you read too far, know that I known someone to have fallen for this exact scam – and a couple people who've fallen for tricks of a similar nature. They're harsh. They're unforgiving. They're exploitative of vulnerable members of our community. If at all possible, I'd like to end their reign of terror with a future full of people who know immediately who is on the other end of the line.
Here's the scam
In the scam, an automated call will be sent to the user, posing as Apple. The "Apple" representative will tell the caller one of several lines of nonsense. The automated recording inevitably asks the user to call a 1-866 number, and eventually provide information the malicious party could use to steal money, etcetera, from the user.
The NEW thing about this scam has to do with how Apple's built-in caller ID handles the calls. On the left, per KrebsOnSecurity, we see the first call in the string of calls. It's not from Apple, but it sure LOOKS like it's from Apple.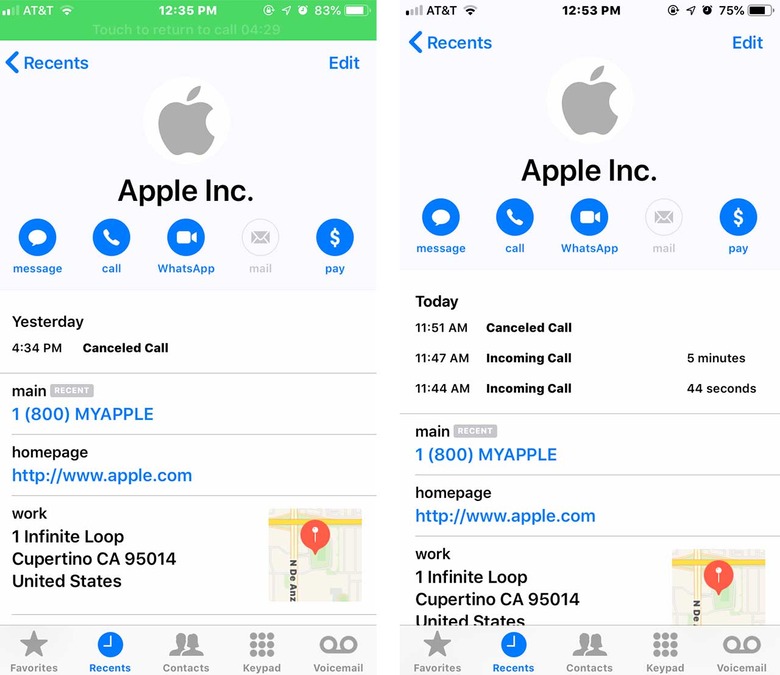 On the right, above, you'll see a second caller ID, also from Apple. The second call was made from a real Apple representative requested by the user via the official Apple Support page online. Notice the difference?
There is no difference. All of the calls are logged in the caller ID system as the same official Apple. As such – and from here – there's no real difference between the two. Not for the end user, anyway.
It's the content on the call that'll let the user know the legitimacy of the call. The user should be SURE to note the following about all Apple calls.
Apple will never:
• Cold call you about anything
• Really, never, ever call you without you requesting they call you first.
• Tell you on the phone to call a secondary number, especially not a number that starts with 1-866.
• Request your personal information or password over the phone.
• Call you. Seriously, never, ever will Apple ever call you without your expressed request beforehand.
Apple will ONLY call your telephone if you go to Apple Support online at https://support.apple.com – and even then, they won't ever ask for any of your passwords. Don't even THINK about giving them any of your banking information.
The people behind these malicious calls are VERY good at making it seem like there's an emergency. They're VERY good at taking advantage of trusting individuals. They prey on people who are used to being able to work with people who won't take anything more than their time.
If you know anyone who might be at risk of falling for some business like this, let them know! Apple will never call them unless they ask them to, and anyone pretending to be Apple is a real-life actual fraudster.