Apple AirPods refresh could borrow key HomePod feature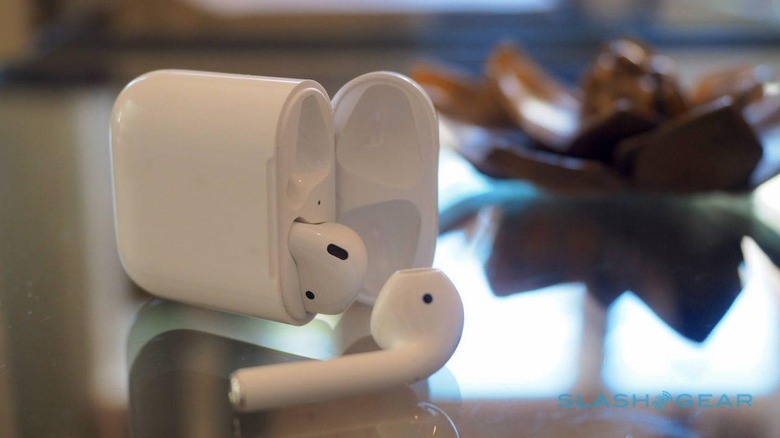 In this post-headphone jack world we seem to be living in, Apple's AirPods (and wireless earphones like them) have become more necessary. Even though Apple – and pretty much every other phone manufacturer out there, for that matter – likes to release yearly updates for its phones, we haven't seen an upgrade to the AirPods since they first launched in 2016. That could all be changing in a fairly significant way later this year.
Of course, we already know that an upgrade is on the way for AirPods, as Apple plans to release a new AirPods case that can be used with its incoming wireless charging mat. Beyond that, though, we could be in for an even more substantial upgrade to the AirPods themselves later this year.
Bloomberg has spoken to anonymous sources familiar with the matter who claim that Apple is plotting something of an AirPods refresh for 2018. The goal of this refresh is to make Siri more accessible, as you'll be able to summon her by simply saying "Hey Siri," which would mean no more tapping your earbuds to talk to her. Rumor has it that we'll also see an upgraded Bluetooth wireless chip, likely the W2 chip that launched with the latest version of the Apple Watch.
After these new AirPods launch, we could see Apple follow them up with yet another new pair that boast water resistance. They won't be waterproof, Bloomberg's sources point out, but capable of standing up to splashes or rain. This pair could launch as soon as early 2019, but in both cases, these sources say that launch could be delayed beyond what Apple is currently targeting.
As for that pair with Hey Siri functionality and a new wireless chip, it's possible that we'll see Apple launch them alongside this year's iPhone. As always, take this with a grain of salt, but considering that wearables is a segment that has grown for Apple, it wouldn't be all that surprising to see an AirPods refresh this year. Stay tuned.