Apple AirPods coming next week: here's exactly when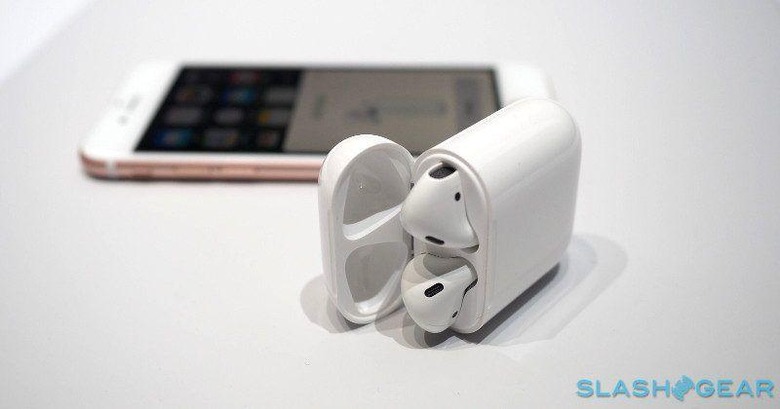 Is your new iPhone 7 or iPhone7 Plus feeling rather lonesome without an audio companion? Are you missing the opportunity to listen to your favorite tunes on the bus or anywhere your iPhone can't freely belt out its audio? Depending on where you live, you only have to wait three days to fix all that. Yes, after almost not making it in time for the holidays, Apple's eccentric-looking AirPod earbuds is finally coming on Monday for you to buy. That is, if there will still be supplies left after the crowd has dispersed.
It still seems rather odd that Apple didn't ship the AirPods at the same time as the iPhone 7. After all, when it removed the headphone jack, it was practically telling users to opt for wireless audio instead. It seemed that Apple may have jumped the gun and wasn't really ready with a final product yet, even while it touted the AirPod's special features.
While the iPhone 7, or any iPhone for that matter, is compatible with any Bluetooth headset, the AirPods offer a level of convenience that Apple is known for. For one, its case is also its charger. Pop it open near a paired iPhone 7 and it automatically connects without hassles. And it can tell if it's in your ear or not and resume or pause music appropriately.
Plus, it's an official Apple accessory, so it's going to sell like pancakes and initial supplies are bound to disappear quickly when they hit stores on 19th December. Especially considering how they almost didn't make it in time for Christmas. That said, unless you already pre-ordered yours, you might end up missing that date as well, depending on how fast Apple can replenish stocks.
VIA: MacRumors