Apple adds new web apps to iCloud Beta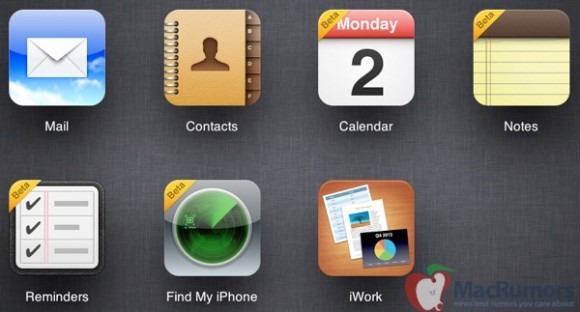 Apple isn't just adding and improving features in iOS 6, with the company also focusing on its iCloud.com web services. MacRumors reports that Apple has activated the iCloud Beta portal for developers testing iOS 6, with new web apps appearing on the site. Those include Notes, Reminders, Calendar, and an improved Find My iPhone, will all four being tagged as "Beta".
Nothing appears to have changed in the Calendar app, except Reminders has been removed and given its own app. Reminders looks very similar to what's currently on offer in iOS, with a reminiscent layout and the same options. The Notes app, meanwhile, again looks remarkably similar to the iOS version.
Find My iPhone has been given some visual polish. The web app still uses Google Maps to track down devices, but now users will be able to see the battery icon in the top right that will give them an idea of how long devices will stay alive. All of the new web apps will be available on a wide basis when iOS 6 goes live later in the year, and should sync seamlessly with the same apps found on iPhones.