This morning it became apparent that Apple had acquired Emotient, an artificial intelligence startup. This startup works with emotion KPIs, meaning they're in the business of watching your face and body to decide how you feel. With that information, Emotient aims to detect attention, engagement, and sentiment. Implications from their public presentation of business suggests that they've been aiming their business at advertisers – as well as other odd product creators on mobile platforms.
Word of this acquisition comes from CNBC, who suggests that Apple has acquired Emotient, but that no pricing or terms have been disclosed. It is unclear what CNBC's source is at this time, but based on the changes that've gone down on Emotient's public web presence recently, it looks like something is really, truly going down.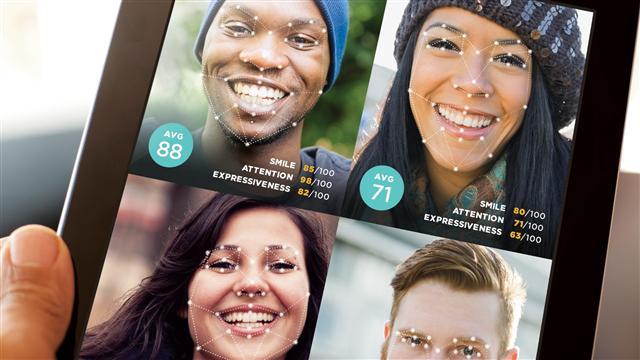 Emotient began work several years ago with a facial expression recognition system that was originally made at the Machine Perception Lab at UCSD.
Emotient worked (and we assume still works) with emotion awareness with what they suggest (via an archived version of their website) with the following markets:
• Media/Entertainment – gain a deeper understanding of whether and how consumers will emotionally connect to your existing and planned programming.
• Advertising – measure the attention, engagement and consumer sentiment your creative options provide before you launch.
• Retail – uncover insights into customer satisfaction that can improve traffic and sales.
• Online Experience – discover how your ecommerce or application experience connects with affects customers.
• Healthcare – understand quantitatively how patients feel about their treatment or doctors view new equipment or pharmaceuticals.
• Legal – Get beyond the transcription to a deeper discovery of depositions and testimony
• Academic Research – use detailed facial expression data including facial expression action units (AUs) and evidence data to overlay emotional measurement onto your studies.
Emotient describes itself as a company that's a leader in both emotion detection and sentiment analysis. They suggest that this is "part of a neuromarketing wave that is driving a quantum leap in customer understanding."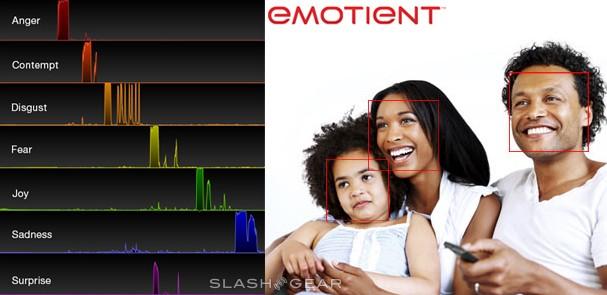 "Our services quantify emotional response," says Emotient, "leading to insights and actions that improves your products and how you market them."
According to archived internet data, the company took down much of their website several months ago, leaving only the most basic of descriptions and no contact information for the public. Emotient works in software that's able to detect emotions and outward indicators of intent in a wide variety of ways.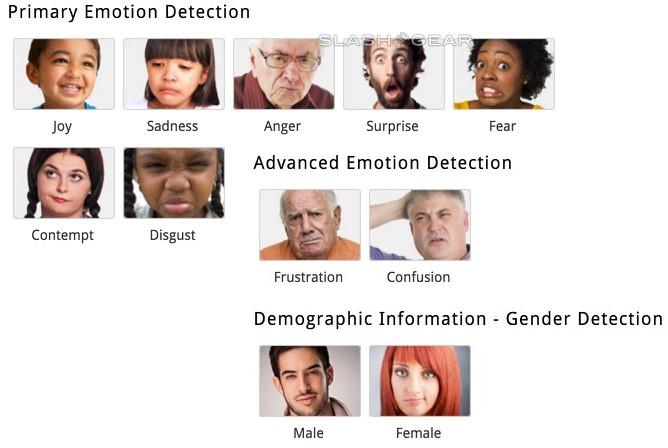 Below you'll see some of the "Features And Benefits" listed by Emotient earlier last year (2015) on their software:
• High Accuracy: Behavioral Experts Processing Large Datasets = Highest Quality Output
• Real-time: Automatic Processing Across All Available Platforms Without Manual Intervention
• Robust: Range of Facial Types, Ethnicities, Lighting Conditions, Occlusions, and Backgrounds
• Sensitive: Detects Natural, Low Intensity Expressions
• Microexpressions: Frame-by-Frame Analysis to Detect Rapid, Subtle Emotions
• Multiple Faces: Valuable for Group Applications, such as Digital Signage and Kiosks in Retail Environments
• Cross Platform Support: Native Windows and Linux Applications, with a Small Memory Footprint
Emotient works with what they call Facial Action Units, 28 of which can be seen in the chart below.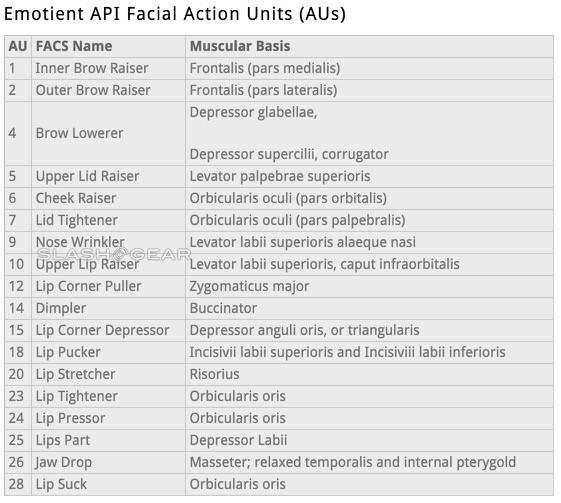 As late late as February of 2015, Emotient listed the following on their "Customer Success" site: "Our technology is used currently to automate focus group evaluations and to test product preference by one of the world's largest consumer packaged goods companies."
They also suggest that they've partnered with a company by the name of iMotions Inc, aiming to bring their tech to "customers in the usability, gaming, market research and scientific research markets."
Sound like something Apple might use with Siri? Or perhaps something new entirely?
Apple wants to know what you're thinking when you're using the iPhone – or maybe the MacBook – that's for certain.