Apple A9, A8X top AnTuTu's CPU performance chart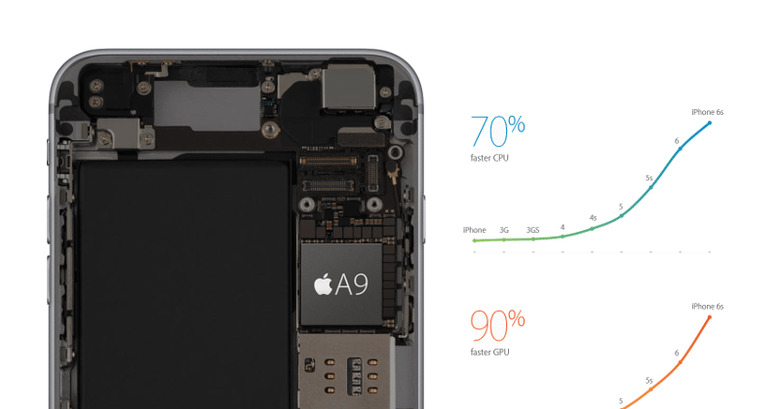 In just a few weeks, 2015 will be over. Naturally, it will be time to take a look back at everything that has happened this year, including the arrival of new processors that power our favorite mobile devices, some of which have proven themselves more capable than others. When it comes to benchmarking that kind of performance, one of the most popular names is AnTuTu, who has just released the top performing CPUs for this year. It might be surprising for some but not for others to find Apple's chips at the very top.
First a disclaimer from AnTuTu: the values here are user submitted. For one, that means there would a lot variation in the results. For another, market and regional availability of devices could make some differences in the chips that are sampled.
Considering how Apple exercises very tight control on how its devices behave, an iPhone or iPad in any market would perform the same. So if you find that the Apple A9 and A8X, the chips that power the iPhone 6s, 6s Plus, and iPad Air 2, at the top two slots, it shouldn't be that surprising. Apple has done a lot of work in designing its chips and squeezing out every bit of performance from them, something Apple fans will be happy to testify to.
It is, however, somewhat surprising to see who occupies third spot. It's Huawei's new Kirin 950, the chip that runs beneath its latest Mate 8 phablet. This one has been rumored to be all kinds of awesome when it came to performance, which AnTuTu's tally seems to confirm. It even managed to beat out the Exynos 7420 on the Samsung Galaxy Note 5 by a good measure.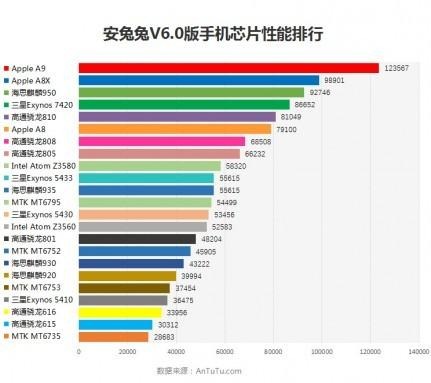 That is perhaps one reason why Samsung is eying a Qualcomm Snapdragon 820 for its next flagship. Of course, it's new Exynos 8 Octa 8890 isn't in the market yet, which could still tip the scales in its favor.
Also interesting is there is no sign or shadow of an NVIDIA Tegra chip in the ranks, which could have unseated a few titleholders. Sadly, the Tegra X1 isn't widely available in devices yet and the AnTuTu v6.0 benchmarking tool might very well not support it.
SOURCE: Weibo