Apple 1 computer goes up for auction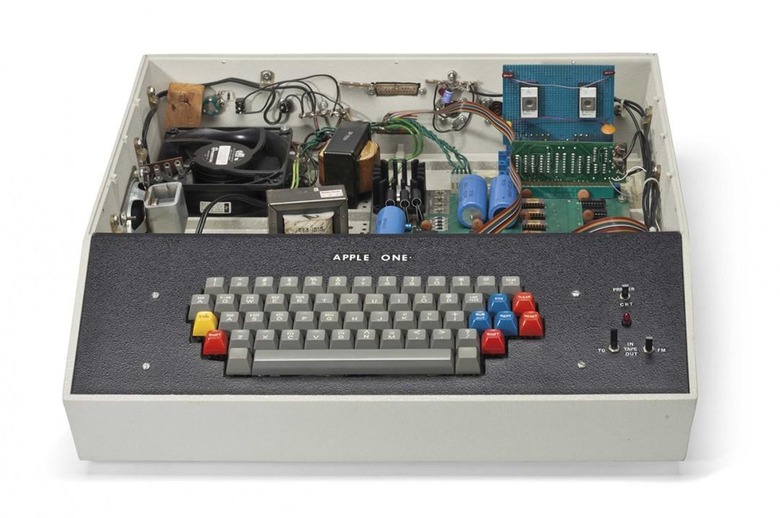 One of the first Apple computers, an Apple 1, is up for auction at Christie's, making it the latest of the collectible systems to go up for sale. It is anticipated the computer could end up selling for as much as $800,000, though we won't know for sure until the auction ends later on this month. The auction has a starting bid of $371,000 USD, reserving it for those who are keen on fleshing out their Apple collection.
According to the auction website, this Apple 1 computer hails from 1976, and is rare for many reasons, not the least of which is the limited number that were created. This particular auction item includes the first manual that was issued by Apple, making it even more notable.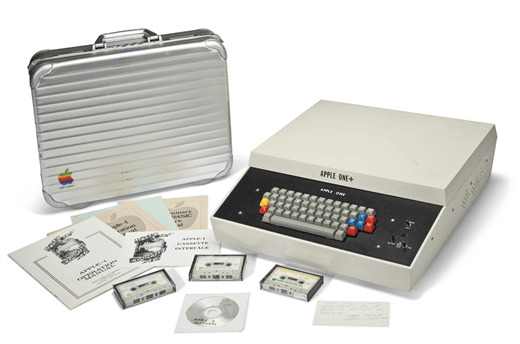 As you can see in the image above, there's a bunch of content included, not the least of which is a carrying case. This is Lot 18 for the auction house, and it is currently open to bidding, though those who are simply interested can "follow" it to get updates that way.
The condition report states the unit has not been tested, and that it was last turned on in 2005. One of the chips are inserted incorrectly and the status of the capacitors is unknown. Some work may need to be done by specialists, assuming whomever buys it finds that it is in need of repair. So far, it sits at the starting bid of 240,000 GBP with 7 days remaining.
SOURCE: USA Today