App Store smashes 100 billion download milestone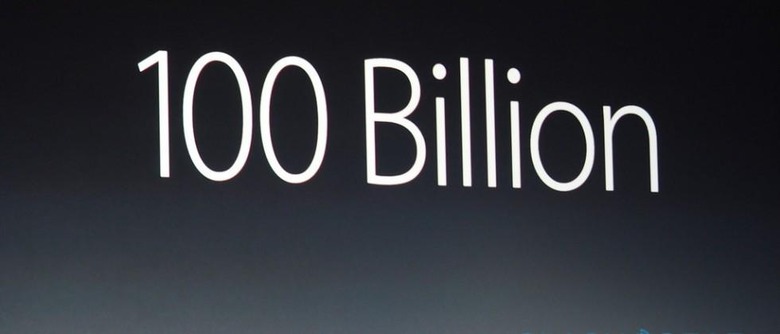 The App Store has passed 100 billion downloads, a huge milestone for the software marketplace that Apple launched seven years ago. The number, announced by Apple CEO Tim Cook today, comes along with a sizable running total of pay-outs to developers, with Apple handing over their cut worth $30bn in the time the store has been operating.
There's no shortage of hyperbole to come along with the milestones, meanwhile.
"I put it up there with the invention of the microscope and the telescope," famed scientist Neil deGrasse Tyson said in a video during the WWDC keynote.
"We live in a time where the most powerful tools to probe and understand our world are essentially in the hands of everyone."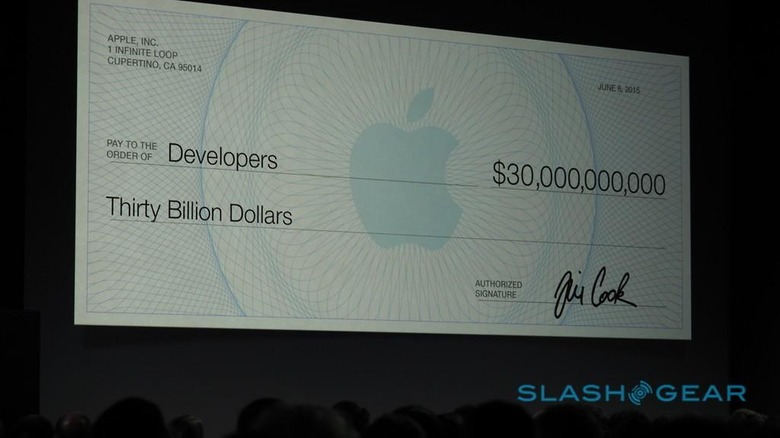 As for the pay-out, Apple is hoping to encourage even more paid apps with the release of Swift as open-source software. The App Store is the most profitable download store out there, Cook pointed out, a clear slap at its Android-running rivals at Google.
Meanwhile, a new version of watchOS will bring native apps to the Apple Watch. "This is how we felt when we launched the App Store," Cook said on-stage. "We really believe deeply in this space, we believe deeply in technology for the wrist."