Apotop DW09 Wi-Reader makes it easy to transfer data to and from iOS devices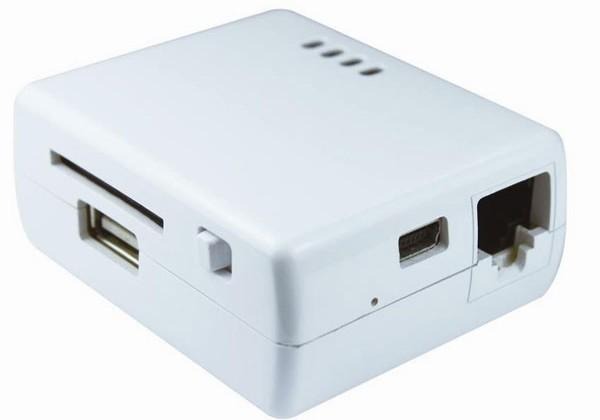 It can be very tricky to get information to and from Apple gadgets since Apple doesn't include a memory card slot. On many of the Android devices on the market all you need do to get information off the smartphone or tablet or onto it is take out the memory card, slip it into your reader, and transfer it to or from your computer. You have to go through more steps to do that same thing for iPhones.
A new product has debuted from Apotop that is specifically designed to help iPhone and iPad users get data to and from their devices with ease. The product is called the DW09 and it is a palm-sized little device described as a Wi-Reader. It's designed to enable wireless sharing and transferring of video, photographs, and other data between an iPad or iPhone and SD memory card for flash drives.
The DW09 supports up to three iOS devices at the same time allowing the simultaneous sharing and streaming of high-definition movies and other content. The device also allows the streaming of movies and other videos in file formats that iOS devices don't support natively. The DW09 supports flash drives and self powered external hard drives up to 3 TB capacity.
It works with memory cards including SD, SDHC, and SDXC up to 128 GB in capacity using FAT32, NTFS, and exFAT formats. The device works in conjunction with a Wi-Reader app on the Apple device. The device is also designed to work as a travel size Wi-Fi hotspot supporting 802.11n wireless networks. TheDW09 can be purchased now online and an MSRP of $79.99.
[via Apotop]