Apex Legends Voidwalker event is all about Wraith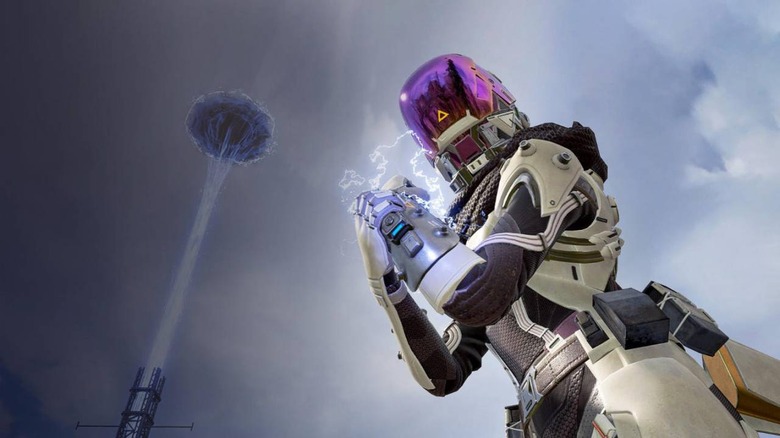 Electronic Arts has detailed an upcoming Apex Legends event called Voidwalker that will take place from September 3 to September 17. This event will center around the character Wraith, offering a new Limited Time Mode as well as insight into the character's "mysterious past," according to the company. Players who complete challenges during the event will get free loot, including exclusive skins.
The 'Voidwalker' event will feature a new Limited Time Mode called 'Armed and Dangerous,' which is limited to only shotguns and sniper rifles. Loot will be harder to find in this mode compared to others, as well. EA says it will be soliciting feedback about the new LTM through in-game surveys, which will help influence future LTMs.
In addition to the new mode, players will note the arrival of unearthed 'Project: Wraith' facilities in the map's Kings Canyon destination. Players will explore the research site, according to EA, which says the new destination will feature a functional portal prototype that'll enable users to reinitiate a skydive.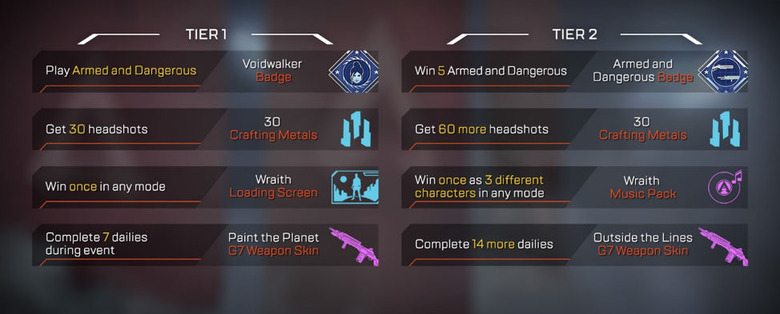 As mentioned, the Voidwalker event will also bring various free loot to players who complete challenges. All of the loot is themed after the character Wraith in some way, including an LTM badge, music pack, and more. Challenges are listed in the image above; examples include playing a match in the new LTM and winning a match in any game mode.
Players will have the opportunity to purchase themed cosmetics in the game's shop during the event. With the exception of a new 'Void Shadow' Wraith Frame and Wraith Voidwalker Legendary skin, all of these new themed cosmetics will be priced at $5 through September 17.