Apex Legends patch adds bug fixes, louder footsteps, performance boost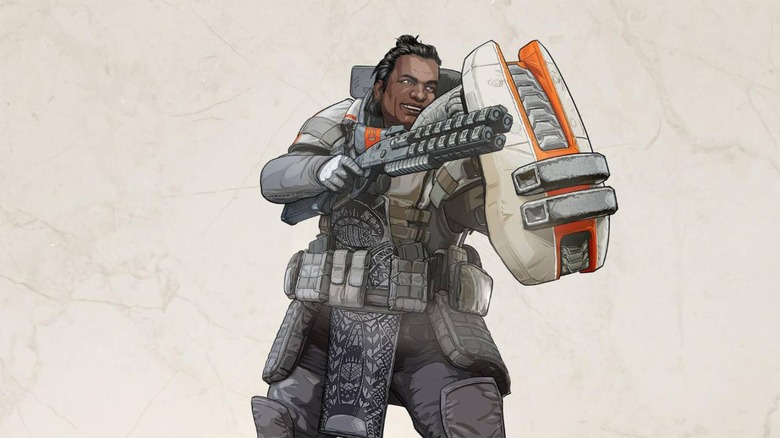 Next week, Respawn will release its next Apex Legends patch, introducing a number of important bug fixes to the game. This update will primarily revolve around audio, including fixing numerous audio issues and making some quality of life adjustments. Among the latter changes, Respawn says footsteps audio will soon be louder to help players determine when someone is nearby.
Respawn detailed next week's update on the Apex Legends subreddit, where the company explained that it will release the patch "early next week" — a precise date wasn't given, however.
Once it arrives, Apex Legends players will enjoy improved CPU performance thanks to audio engine optimization; Respawn says this will result in about a 30-percent efficiency boost, reducing CPU load and therefore decreasing the odds of audio dropouts or distortion. As well, data loading through code as well as content changes will have a lowered impact, likewise improving the potential dropout issue.
Beyond the performance improvement, the upcoming Apex Legends update will come with a number of quality of life changes, the most notable being an increase in footsteps volume. In addition, the company will increase the priority of enemy footsteps over others to ensure players are better able to determine where their opponent is during combat. The volume of the music that plays after winning a match will increase, too.
On the flip side, Respawn is lowering the volume of all sounds that take place during the character selection screen, as well as Wraith's ambient kunai knife sound — that's because, according to Respawn, some players are 'sensitive' to the sound effect. The company may lower this noise even more in a future update based on feedback.
Other changes will include fixes for Havoc's wind down sound, the RE45 missing tail sounds, and the randomly stuck automatic weapon fire sounds primarily impacting Legend respawns. A number of fixes are included in the update to address incorrect hit registration problems, a solution for the crashing problem that impacts Intel CPU players, and the removal of Gibraltar's sticky shield.
Respawn details the full Apex Legends update for the week of May 20th here.