Apex Legends may go mobile to battle Fortnite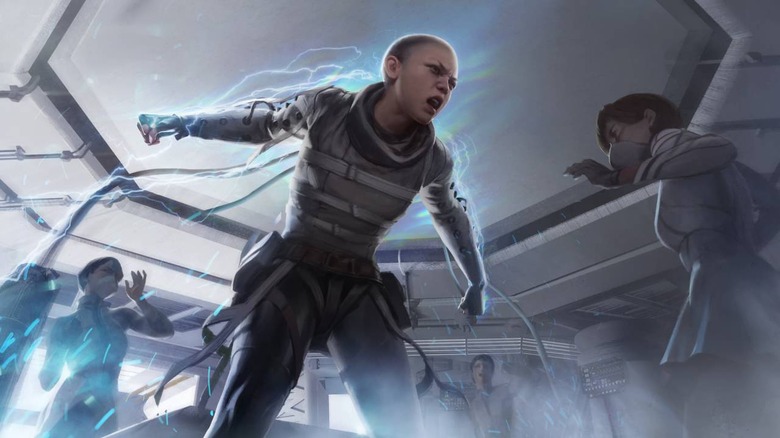 Apex Legends – a new battle royale game from Titanfall developer Rwspawn Entertainment – is barely out of the gate, but already Electronic Arts is looking toward the game's future. The company indicated in a recent call with investors that it may look to take the game mobile and confirmed that it's looking into cross-platform play as well. In other words, the platform strategy for Apex Legends could end up looking a bit like Fortnite's.
Respawn's cross-platform ambitions for Apex Legends were confirmed by EA CEO Andrew Wilson. In response to a question about how cross-play and unified progression fits into EA's portfolio, Wilson suggested there are a lot of possibilities. "We absolutely are looking at that in the context of Apex," Wilson said in regards to cross-platform play, noting that other games in EA's lineup, particularly FIFA, could benefit from cross-play as well.
Later in the call (which was transcribed by The Motley Fool), Wilson once again reiterated that the team is looking into the potential for cross-play, this time mentioning a possible mobile launch as well. "As I said earlier, we are looking at how to take the game to mobile and cross-play over time, and I also expect that this game will have tremendous value in Asia, and we're in conversations about that," Wilson said.
Fortnite, of course, is available on pretty much every platform imaginable, including iOS and Android. Those playing on mobile devices can join up with friends playing on other devices as well, meaning who they can play with isn't limited by platform. Progression carries over as players jump between platforms as well, so it sounds like Electronic Arts wants to emulate the way Fortnite does things rather closely.
It isn't a bad plan, as Fortnite is the biggest game around at the moment. Though it's too early to tell if Apex Legends has the staying power of Fortnite or PUBG, it's clear that Electronic Arts and Respawn want to make it as big as it can possibly be by launching it as a free-to-play title and considering all platforms. Porting a first-person battle royale title like Apex Legends to mobile devices and implementing cross-platform play is going to be easier said than done, though, so we'll see if Electronic Arts announces plans that are more concrete in the near future.