Apex Legends is about to get a big Training mode update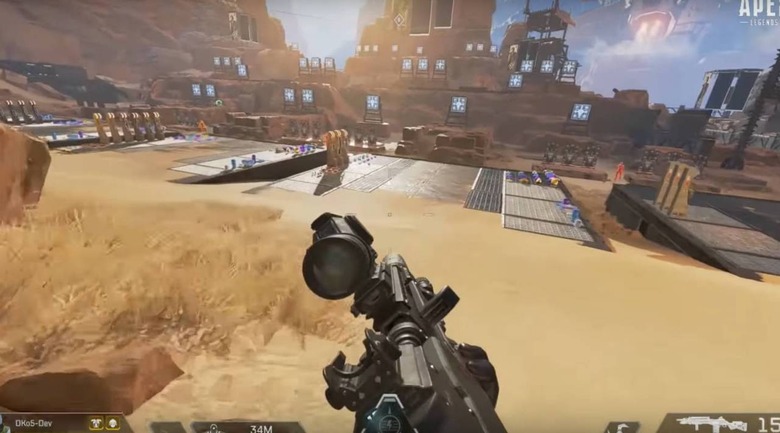 Respawn has announced plans to update the Training mode in battle royale game Apex Legends in coming weeks, making it easier for players to test out different characters and weapons outside of gameplay. The Training mode itself isn't new — players are introduced to it the first time they launch the game. Once the update arrives, however, they'll get be able to choose which character they use and more.Apex Legends's Training mode, sometimes also called the firing range, presents players with different firearms and targets. This gives players a chance to test out these weapons with nearby and distant targets, but thus far the mode has been fairly limited.
During the Apex Devstream held on October 11, some Respawn crew discussed the game and future plans, including the Training mode update. First things first, players will get to select which character they use in the firing range — this is important because each character has its own abilities.
Players will be able to bring their squadmates into the Training mode, where they'll have access to all of the various body armor, scopes and other firearm attachments, and more. Target dummies with shields will be available for testing weapons, as well as the square targets, providing different scenarios for various firearms.
The idea is that players are often forced to quickly learn how a new item works during a match, which can cost the team the game. By offering this expanded Training mode, players have something akin to Fortnite's Playground — a place to learn the ropes before engaging with enemies.
Respawn doesn't yet have an exact release date for this updated mode, but it is promised to arrive 'soon.'