Apex Legends blows past 1 million player milestone on launch day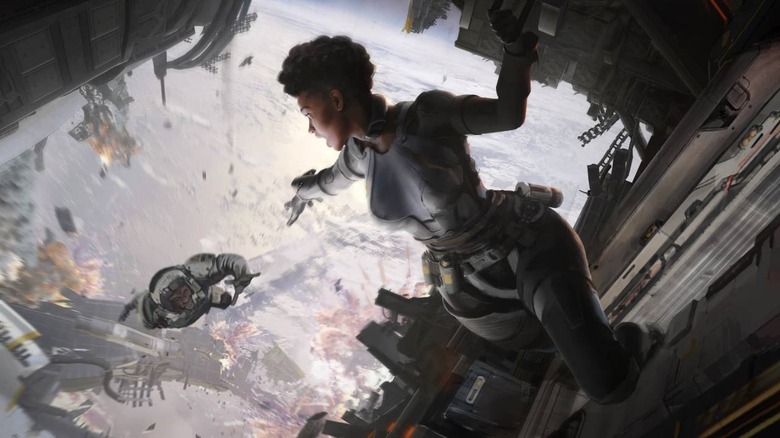 Yesterday, following a weekend full of rumors and teases, Respawn officially announced and then released a new battle royale title called Apex Legends. The game launched for Xbox One, PlayStation 4, and PC shortly after a reveal stream yesterday afternoon, and it seems that a ton of people took Respawn up on its offer of a free-to-play battle royale set in the Titanfall universe.
Though it's too early to tell if Apex Legends will be able to compete with the likes of Fortnite and PUBG, it seems that interest in this early stage is high. Respawn has revealed that the game has already logged 1 million unique players, and that it that threshold less than eight hours after launch. Any way you want to slice it, that's a pretty impressive statistic.
The news was shared on Twitter by Vince Zampella, one of the founders of Respawn. The fact that the game is free-to-play definitely helped Apex Legends hit the 1 million mark quickly, so perhaps it shouldn't be much of a surprise that we're talking about such early success. Indeed, free-to-play seems to be the way to go if these new battle royale titles want to stand any chance at challenging Fortnite, which is offered as a free-to-play game itself.
Electronic Arts and Respawn seem to be following the Fortnite model beyond simply making Apex Legends free-to-play. The two companies also announced yesterday that the game will follow a seasonal structure that offers Battle Passes to players, much like Fortnite does. Assuming Apex Legends maintains this level of popularity in the coming weeks and months, those Battle Passes will likely be a major source of revenue for the game.
While the launch of Apex Legends was definitely a good one for the folks at EA and Respawn, it wasn't without its problems. As Respawn community manager Jay Frechette explains in a post on Reddit, there were separate periods of matchmaking problems on both PS4 and PC yesterday, and Xbox One players currently can't buy premium currency. That issue will hopefully get sorted out today, so stay tuned for more.