AOpen XC Encore OE700 Media Center PC announced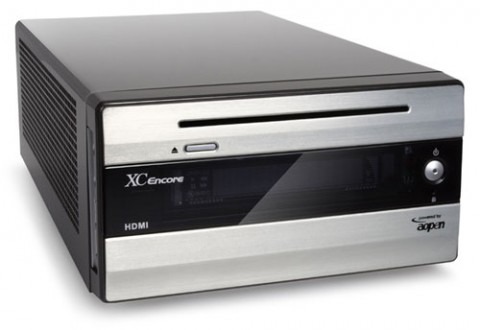 If you're in the market for a new media PC, then you might want to wait it out for the latest from AOpen. Announced on Friday, the new AOpen PC is the XC Encore OE700 and this system is truly meant for everything media.
Relying on the Smart Anti-Vibration System to keep things quiet, this PC features a vacuum fluorescent display and support for 7.1 audio. Specs include Intel Core 2 Duo processors, 4GB RAM and several outputs including DVI and HDMI. Other connections include two miniPCI slots, Ethernet and four USB ports.
An 8X DVD burner is included as is Windows XP or Vista. A remote control comes with the system as well. The AOpen XC Encore OE700 will be available in May, but only in Japan. We don't know the pricing yet or if it will be available stateside.
[via Akihabara]