AOC whips out new green 24-inch LCD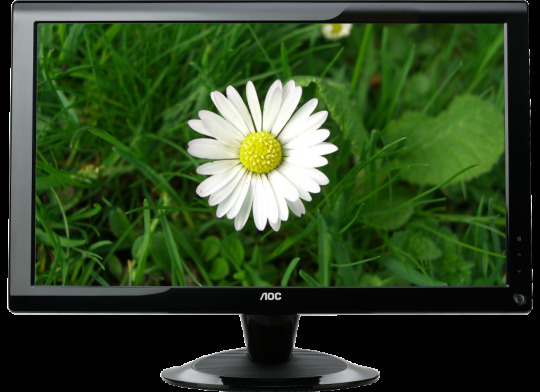 When it comes to increasing my work productivity and more realistic video games, I want a large screen LCD. For me 24-inches is the smallest I want to go and I really prefer a 30-inch LCD. The catch is that there are still only a few 30-inch screens on the market.
There are several 24-inch LCDs available though and AOC has added a new 24-inch 2436Vw LCD to its line. The best feature is that the screen sells for a bargain price of $219.99 and is available now online and at Fry's.
The screen has a glossy black case and sports a 60,000:1 dynamic contrast ratio along with a 5ms response time. The resolution isn't up to par with some 24-inch screens out there with 1920 x 1080 being the max resolution for the 2436Vw. I prefer 1920 x 1200 on 24-inch screens, but at least the AOC LCD does 1080p. Brightness is 300CD/m2 and the LCD has a DVI-D input that it HDCP compatible for Blu-ray content. AOC claims that the display consumes only 49-watts of power at max settings.