AOC USB-C monitor detailed for laptop expansion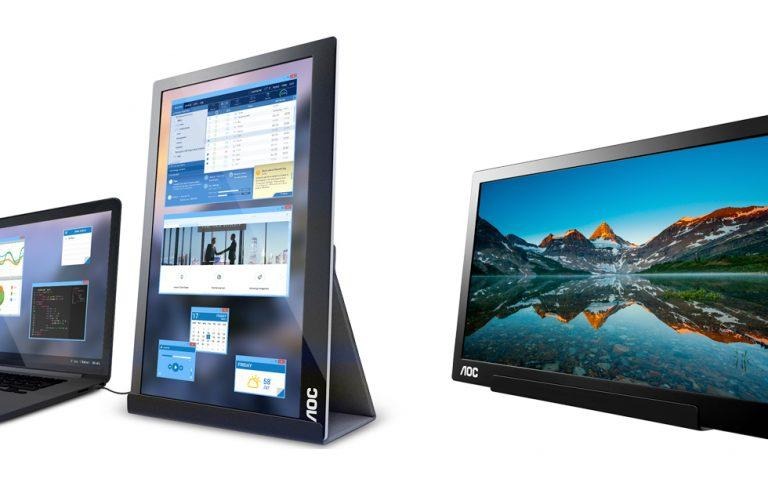 The folks at AOC have a new monitor they want to add to your backpack of goodies. This display is a 15.6-inch panel that connects to a computer with a single USB-C cord. That cord acts as both power and video source, allowing for the most mobile-friendly display add-on for a laptop basically ever invented – with a wire, that is to say.
The device we're looking at here works with a piano-black glossy exterior, silvery edges, and an FT Active Matrix IPS LCD panel. This panel is LED backlit and provides 15.6-inches diagonally of viewable image size. This panel rolls with 1920 x 1080 pixel resolution at 60Hz.
Included with the display is a folding stand. This stand doubles as a display cover whilst not in use – while the whole thing is sitting in your backpack awaiting its next deployment.
Color depth for this panel is 262k (colors), and power consumption sits at 8W (typically). Take heed – this device may drain the battery on your notebook computer. Included with the panel is a "Smart UI to adjust USB monitor via PC software" as well as "Low Power Consumption" and "Low Blue Light". We'll know more once we get this piece of AOC hardware in for full review.
Users will be able to head over to Amazon right about now – immediately – to attain this AOC display. This display costs approximately $200 and has a product code (I1601FWUX). Just so you know you're looking at the right device.