AOC Unveils 16" Portable USB 3.0 Monitor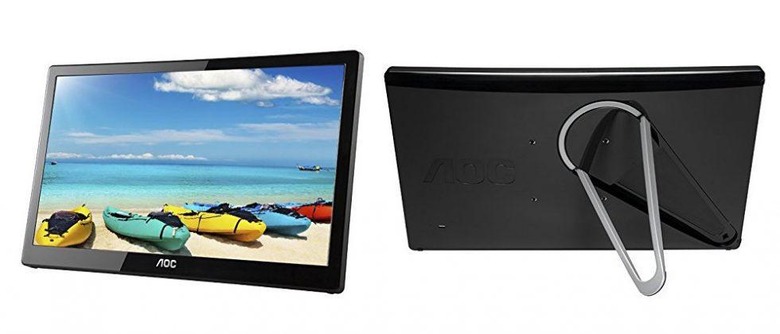 We may receive a commission on purchases made from links.
AOC has unveiled a new 16-inch monitor with the model number I1659FWUX. This model is notable because of its portable nature — the display is powered by and connects to PCs via USB 3.0, making it a relatively hassle-free display for computing needs. The display has a built-in hinged stand that allows it to be stored when not in use and placed on a desk when needed. The stand supports both landscape and portrait orientations.
Usage scenarios for a portable display are likely limited but not unheard of. One obvious scenario is portable use with a miniature computing device such as a so-called PC stick. Someone living in an RV or similarly small space may be interested in such a device, as well as anyone who chooses to use this computing arrangement rather than an ordinary laptop. Just as well, the display could be suitable for any laptop user who, on occasion, wants to expand their screen real estate without dedicating space to a regular monitor.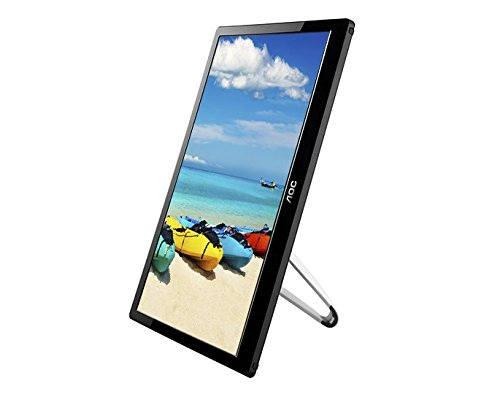 Regardless of why you may use it, the AOC 16-inch monitor features a Full HD 1920 x 1080 IPS panel with a 160-degree viewing angle and 220cd/m2 brightness. The stand has an auto pivot feature and a flexi-stand that can be folded. The display, obviously given its power source, doesn't use much energy.
The display measures 15.6-inches from corner to corner and can be mounted on a wall via an ordinary 75mm x 75mm VESA mount. Integrated DisplayLink means multiple AOC portable monitors can be connected to the same laptop or desktop. Other features include a 700:1 contrast ratio and 25ms response time. The monitor is available to preorder from Amazon now for $149.99 USD and will start shipping on May 12.