AOC preps White LED-backlight V22 Verfino 22-inch LCD for CES 2009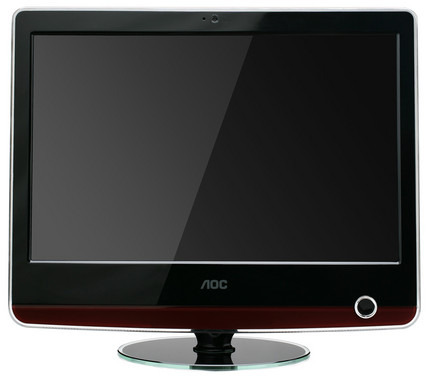 Every gamer is probably screaming " I want one too" on the upcoming AOC's Verfino 22-inch widescreen LCD monitor. Why not? It has a resolution of 1060x1050 with white LED-backlit LCD panel, industry-leading 100,000:1 dynamic contrast and 2-ms response time (g2g), HDMI input and stylish piano black finish with world's thinnest 18.5mm panel at its class.
The only downturn is the inferior viewing angles of 170/160, that's the lower class panel you could possible find in the market, but then there aren't any non-TN panel could have possibly achieved such numbers.
Additionally, the Verfino is also multimedia-packed with built-in speaker, microphone and a video cam. Its White LED backlight is mercury-free, get one when it available for the sake of environmental protection if not the features.
AOC will bring the V22 Verfino along with two other monitors to CES 2009, price is said to be affordable but we'll see.
[pchome via engadgethd]