AOC launches new 27-inch widescreen e2752Vh LED backlit monitor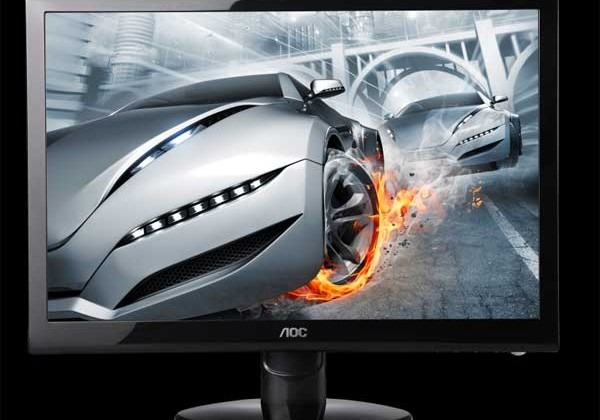 AOC has been around a long time producing lower priced computer monitors that still have the features people want and need. This week the company has launched a new computer display called the e2752Vh that has a large 27-inch screen and uses LED backlighting. The company is aiming the display at PC gamers and home theater enthusiasts looking for a good image quality at a price that won't break the bank.
The display will retail for $249.99, counting a $50 discount off MSRP, from August 11 through August 17 at select retailers. Retailers that will be offering the discount include TigerDirect and BestBuy.com. The normal price of the display is $299.95. AOC promises that the display is up to the task of computer gaming with a gray-to-gray response time of two ms. The quick response time should mean crisp and clean graphics even during fast action sequences of movies and video games.
The screen can display 16.7 million colors and can be wall-mounted using a standard VESA 100 mm mount. Connectivity options on the back of the screen face backward rather than down to make it easier to connect. The monitor also features an Off Timer that sets alarm clock to turn the screen off automatically. AOC also ships the screen with Screen+ software that allows it to be divided into four separate work areas.
The 27-inch screen has a resolution of 1920 x 1080 at 60 Hz with a 16:9 aspect ratio. The dynamic contrast ratio for the screen is 20,000,000:1 and brightness is rated at 300 cd/m². Connectivity options include DVI-D and HDMI out both supporting HDCP for protected Blu-ray content. A pair of internal 2.5 W speakers is integrated into the design.