AOC launches budget 28-inch 4k monitor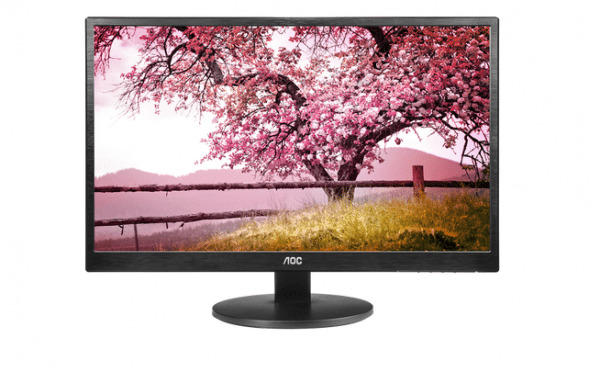 If you've been pining for a 4k display but haven't yet found one that's agreeable with your budget, AOC's latest offering might be up your alley. The AOC U2870VQE display has a 4k resolution but comes with a price tag that undercuts most of the maker's competition: $349 USD. The model features a 28-inch display with a 60Hz refresh rate and 3840 x 2160 resolution, 70,000,000:1 dynamic contrast ratio, several input options, and more.
The monitor, which is available now, trims some of the finer details to get consumers a 4k panel at a lower price point; it features a TN panel and a basic stand, as well as a static contrast ratio of 1000:1 and a brightness level up to 300 cd/m2.
The viewing angles are moderate at 160 degrees vertical and 170 degrees horizontal, and there are several input options, making it compatible with many devices: HDMI with MHL, DisplayPort, Mini DisplayPort, and VGA.
One should be careful to note, however, that it does not feature any USB ports. Users will likewise need to hook up their own speakers through their device, as the monitor does not offer audio output. As far as design goes, it features a brushed aluminum construction in matte finish.
SOURCE: Tom's Hardware