AOC, Jide partner to put out the first Remix All-in-One PC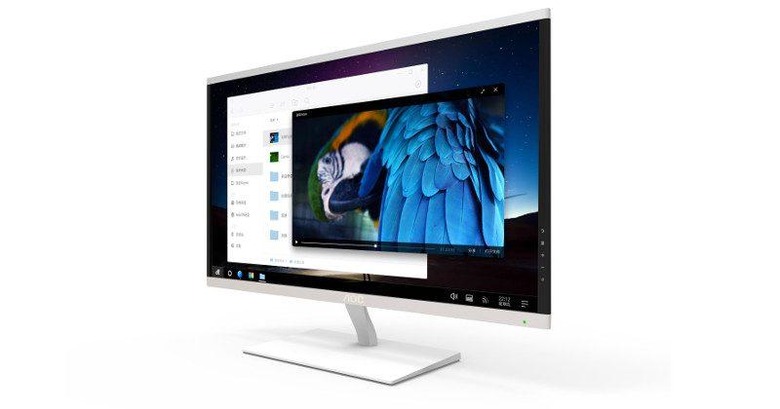 Android was initially developed for smartphones and, in fact, it took quite some time before Google even acknowledged and officially supported tablets. Now it is found almost everywhere, from watches to TVs to cars and even in some places you'd least expect. Ironically, Android is noticeably missing in the PC market, a situation that Jide is trying to fix with its Remix OS. Partnering with display maker AOC, the two companies have banded together to launch what is the first official all-in-one PC running Jide's literal Remix of the Android OS.
Let's be clear, Android AIOs aren't exactly new. AOC itself has actually put out quite a number of them already. What's new, however, is an AIO that runs Remix OS instead of a standard Android experience. If you've closely been following Android news in the past year or so, you might have already heard about this spin. It basically takes Android apart and refits them into a model that is more familiar to users of desktop operating systems like Windows or OS X. In short, movable, resizable windows, taskbars, and mouse support.
Remix OS started out in Jide's Remix Ultratablet, basically a Surface-alike, before landing on the Remix Mini PC. Later on, Jide would release an x86 version of Remix OS for Intel and AMD PCs, but so far no new ARM-based Remix OS device has been launched. That is, until now.
The AOC Remix OS AIO flaunts a large 23.8-inch screen with a 1080p resolution, which is just about decent for that size. Powering the PC is an Amlogic S905 processor, which has four Cortex-A53 ARM cores running at 2 GHz. This is assisted by 2 GB of RAM. There are different choices for storage, ranging from 16 to 64 GB. No mention of storage expansion, but we'll be hoping for the best.
Except for the processor, the specs would closely resemble the Remix Mini's, which instead ran on an Allwinner processor. Although sufficient for banal tasks, the Remix Mini isn't exactly the fastest Android device around. the AOC Remix OS AIO could be plagued by the same problem. We'll just have to wait for the PC to launch in Summer to find out. China is the primary target market and no mention of international availability has been dropped. Price details have yet to be announced as well.
While Remix OS is definitely the PC version that Android should perhaps aspire to be, Jide hit a significant snag just recently. According to the company, Google has requested that it remove official support for Google Mobile Services (GMS), which means removing out of the box support for Google Play Store and Google's other goodies. While it is technically possible to install those after the fact, it could still lessen Remix OS' appeal. Jide promises to work with Google to resolve this problem, but no good news has come out so far.