ANYCOM Introduces FIPO to Bridge Bluetooth Technology and Apple iPod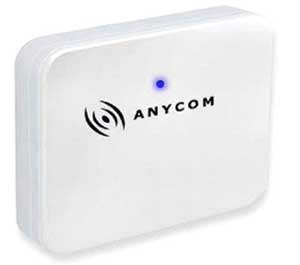 FIPO enables the use of a mobile phone to listen to music, in one of the most popular places, the car. The device uses Bluetooth technology and streams audio to the car stereo system. To use, simply plug FIPO into the connector designated for an Apple iPod, and it will begin its search for paired devices. After auto-pairing, the devices will have exchanged control commands, like play, pause and next. This allows the user to control the mobile phone in the same way they would control the iPod while in the car; through buttons on the steering wheel or car stereo.
iPod hi-fi systems or speaker systems dock specifically with the iPod and stream tunes to wherever it is in use. Now, instead of an iPod the FIPO can be plugged into those speaker systems and receive audio streams from any Bluetooth device.
Mass production of this product in the United States and Europe will begin February 15, 2007 and will be available for an MSRP of $99.00.
FIPO Bridges Bluetooth and iPod Docking Specification [via bluetomorrow]