Any.Do brings their simplified to-do list app to Mac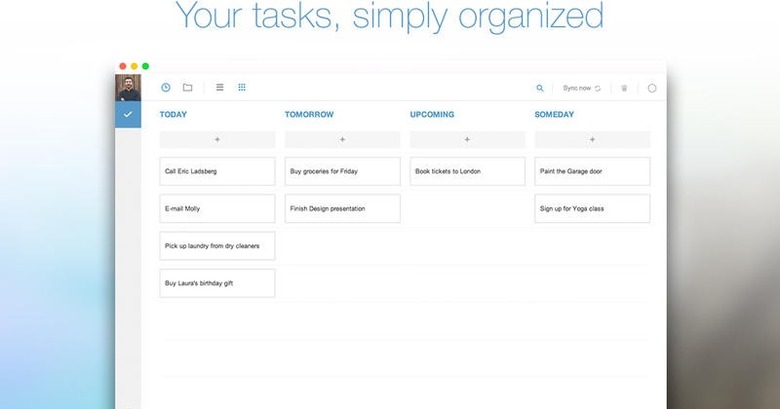 Continuing on their quest to keep you organized everywhere you go, Any.Do has released an app for OS X. The app is their first for the desktop operating system from Apple, and closely mimics their mobile apps available on iOS and Android. With the app, you can create task lists for whatever you need to get done, and even share those tasks with colleagues, friends, or family. Attaching notes will find favor with desktop fans, but the story might be what the app lacks more than what it brings to your desktop.
Any.Do's OS X app seems to be a carbon copy of their web app, announced in May of last year. To that, offline task management seems to be the only real allure with the OS X app. It will sync with your Any.Do apps on other platforms, of course.
The desktop app also doesn't take advantage of some features OS X Yosemite fans enjoy, like preview widgets in the new notification bar. Rather than make Any.Do integral, the Developers chose to make it contained. It's much more like a retrofitted iOS app than something dedicated to desktop.
For simple task management, it's hard to argue against Any.Do — this app is just not very special, nor does it necessarily pick up on some usability features OS X has built-in. You'll still get great task organization, and Any.Do's Mac app has a nice menu bar icon for tracking your to-do progress. There are even reminders for upcoming tasks, updates, and recurring alerts.
Still, Any.Do's simplicity here is a bit at odds with its possibilities, and a 2.5-star rating on the App Store only punctuates that. If you've been waiting for a standalone task-list app from Any.Do for the desktop though, you'll want to download it straight away.
Source: App Store