Anthem's nasty crashing bug has caught EA's attention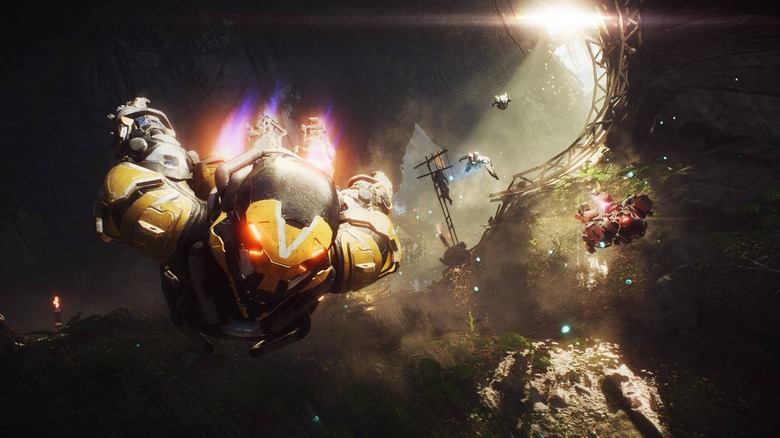 It seems that Anthem players are falling victim to a particularly nasty bug, as the game is reportedly crashing consoles. Reports of this crashing problem have been popping up over the last few days as more and more people experience it. Though BioWare and Electronic Arts don't know what's causing this issue yet, they're attempting to find out, and they're enlisting the help of Anthem players.
Apparently, this bug rears its ugly head randomly, hard crashing to the point where the console – PlayStation 4 in particular – shuts down entirely, as if its plug was pulled from the wall. There have even been a few reports of these crashes bricking consoles, which is a major deal that definitely shouldn't be taken lightly.
We're aware of a crashing issue some of you have been reporting for #AnthemGame. We're investigating and ask that you share your crash data reports when prompted. If you have, we'll be reaching out to gather info; if not, please reply to this thread on AHQ:https://t.co/36P21YFjYL

— EA Help (@EAHelp) March 4, 2019
In a post to its customer support Twitter account, Electronic Arts said that it is aware of the issue and asks PS4 Anthem players to report these crashes in a thread on its Answer site (assuming they didn't already do so when their console prompted them to). EA asks players to provide their PS4 model, their PSN ID, details of the crash, and whether or not they reported the crash data when prompted after turning the console back on.
At the time of this writing, 659 people claim to have encountered this crashing issue, and while that's likely a small subset of total Anthem players, one can certainly argue that it's 659 instances of crashing too many. Sony apparently agrees with that, as it's reportedly been offering refunds for Anthem to anyone who might want one.
At the moment, there's no timeline on when a fix might be delivered, and considering that BioWare and EA are requesting information from players to figure out where things are going wrong, that fix might still be a while out. We'll keep an ear to the ground for more, but in the meantime, it might not be a bad idea to give Anthem a rest if you're playing on PS4.