Anthem heads to EA Access in a surprising move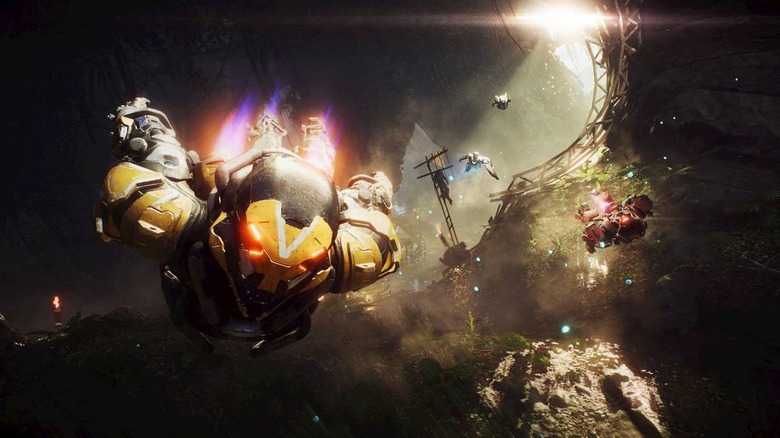 BioWare's Anthem has had something of a troubled life so far. It's safe to say that many players were underwhelmed with the game at launch, and the same can be said for critics as well. BioWare has been working to improve the game over the past few months, and now Electronic Arts is looking to pull in some new players by adding Anthem to the EA Vault.
This means that Anthem is now freely available to anyone with an Origin Access Basic or an EA Access subscription. This is definitely a surprising move on the part of EA, in part because most of us probably didn't expect to Anthem join the Vault so soon. Anthem is only about seven months old at this point, so many were likely expecting that it would be a while yet before Anthem joined the EA Vault lineup.
In any case, this move by EA could indeed bring a sizeable group of new players to the game. EA Access and Origin Access Basic are EA's entry-level subscription services across Xbox One, PlayStation 4, and PC. Both services run $4.99 per month or $29.99 per year and, aside from access to the EA Vault, they both offer a 10% discount on EA digital purchases and 10-hour early access demos of upcoming games.
If you've been on the fence about Anthem, now is arguably one of the best times since launch to dive in. Anthem is currently in the midst of its eight-week long Cataclysm event, and though it wraps up later this month, you can jump right into the new content. We're not sure what's happening after Cataclysm wraps up in regards to new content, but hopefully that will become clear at some point in the next few weeks.
Keep in mind that only the standard edition of Anthem is available through EA Access and Origin Access Basic. If you want the Legion of Dawn edition, which includes various armor packs, weapons, and attachments, you'll either need to upgrade to Origin Access Premier on PC ($14.99 per month/$99.99 per year) or buy it outright on consoles.