Anthem demo coming in February, BioWare confirms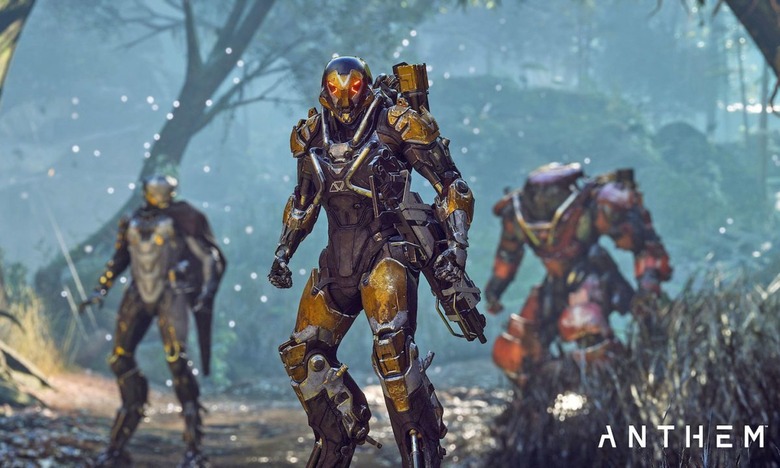 One of 2019's most anticipated games is EA's Anthem, the sci-fi action/shooter RPG that lets players don mech-like battle suits and explore an open world with friends or on their own. At this weekend's PAX West event, developer BioWare hosted a panel focusing on the game, revealing a few new details about what players can expect before release, namely a playable demo coming in February.
Speaking at the Anthem panel, BioWare announced a "VIP demo" for the game would be available starting on February 1st for PS4, Xbox One, and PC. Those who subscribe to EA Access or Origin Access on Xbox One and PC will be able to play the demo for free, while players who don't subscribe or are on PS4 will need to pre-order Anthem to get an invite.
Lead producer Mike Gamble also clarified that the demo will be an actual preview of the final game, and not a technical test or beta looking for feedback. Anthem is currently scheduled for release on February 22nd, 2019 for all platforms, and while BioWare has said there will be several internal alpha and beta tests between now and the demo period, there's no word on if or when players might be able to participate.
Also speaking at the panel, executive producer Mark Darrah revealed that Anthem will indeed feature character customization, with players able to expect an experience similar to BioWare's previous RPGs, Mass Effect and Dragon Age.
VIA: IGN